Summer is coming to a close and it'll be back to school before long. However, it is not too late for your kids to have a summer camp experience!!
This is a sponsored post.
The Shaw JCC of Akron's Alternative Summer Experience provides kids will all the fun of a summer camp now through August 21st!  Kids ages 6-13 can still enjoy a week or two of Swimming, Non-Contact Sports, Music, Art, and FUN! COVID safety precautions are in place – see below!
Testimonials on Alternative Summer Experience at The Shaw JCC in Akron
"[The Camp Director's] enthusiasm for the program, kids and staff shines through!  Despite the small numbers, I believe the volume this program speaks is invaluable. The J stands out amongst the other programs out there and our future will continue to thrive through this pandemic. Thanks for the continued efforts; keep up the healthy, fun work!" Andrea Minster, community member.
"Upon arrival, the staff has a mask and gloves on. Before the girls can even unbuckle from the car, Lyndsey takes their temperature with a touchless forehead thermometer. They are in very small groups for camp too. Each of my 3 kids are with a group of 4, which is much smaller than the less than 10 outlined. Since two of my kids are twins, they comprise 50% of their Alternative Summer Experience group!" Andrea Minster, community member.
If you are struggling with the daily boredom, whining, and attempts at creating some semblance of normalcy for your kids during this very unprecedented time in history, JCC's Alternative Summer Experience has been a lifesaver." Michelle Dickstein, mom of 3 kids attending camp.

COVID-19 Safety Precautions at The Shaw JCC of Akron
Your child's safety is of utmost concern. Shaw JCC's Health and Safety Task Force has safety precautions to ensure staff and campers are kept safe.
Small group ratios of 9:1 campers to counselors
Daily temperature checks for staff and campers upon arrival
Continued facility and equipment sanitization
Hand washing will occur upon arrival and after each activity
Staff will wear face masks at all times
Curbside pick up & drop off with staggered time slots
Snacks in individual packaging will be provided.
Campers bring their own meat-free lunches and water bottles daily
No field trips or transportation via buses. Activities will be onsite only
Any camper with a fever of 100.4 or higher will not be admitted into camp
Outside visitors are prohibited
On-site campus medical staff
All staff to wear masks at all times.
What to Expect at Alternative Summer Experience
FUN! Kids deserve a fun summer camp experience in 2020 more than ever. They need to be with other kids and they need to have fun. At the JCC Shaw Alternative Summer Experience, your child will have full days of fun with other kids swimming, playing non-contact sports and games, and some down-time fun of crafts, music, and art.
Your child will enjoy swim lessons, water sports, and free swim led by our lifeguards and certified coaches.
Our Sports Specialist has a week of non-contact sports and sports-related activities planned for your child! Your child have fun learning skills, sportsmanship and teamwork.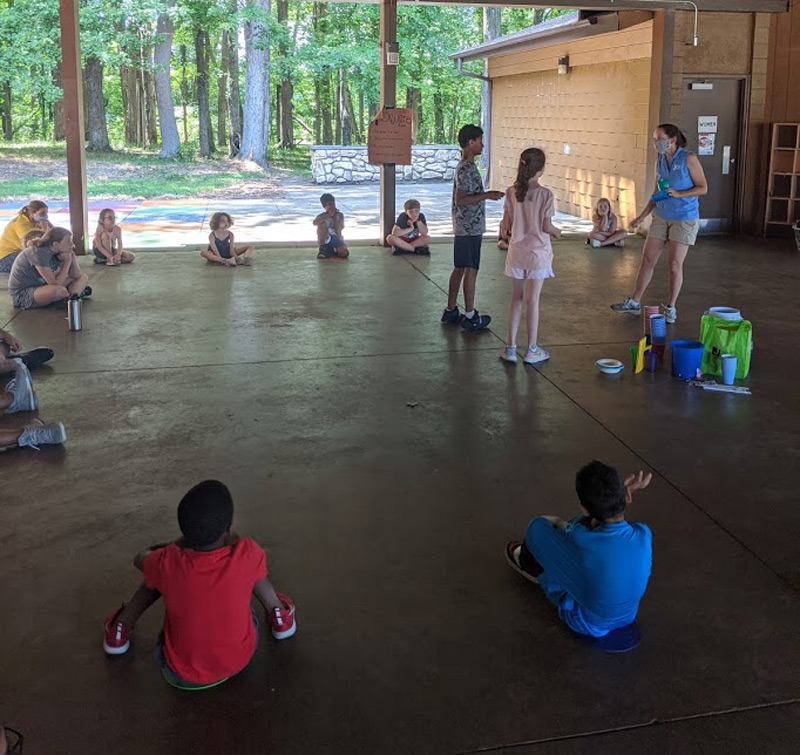 New daily activities are sure to spark some creativity with arts and crafts lead by specialists for all ages!
Daily music time is led by Mr. Jeff Klemm who will be leading the campers sing-alongs while using various instrumental mediums and even a little song writing.
Register for Alternative Summer Experience at The Shaw JCC in Akron
Register now for Alternative Summer Experience for your child! Alternative Summer Experience runs Monday through Friday 8am – 3pm. Cost for members is $230 per week, non-members is $325 per week. Call Lyndsey Kirk, Youth Program Director, with any questions about camp and youth programs at Shaw JCC at 330-835-0064 or email lkirk@shawjcc.org.
The Shaw JCC of Akron
750 White Pond Dr.
Akron, Ohio 44313
330-867-7850