The concept of crafting has taken off in the last decade. The internet has paved the way for designers and makers all over the world to share their work. And they not only share their work, but they also have global platforms on which to sell it. Blogs and video sites allow for discussions and online tutorials. Social networks such as Pinterest and Instagram encourage the sharing of inspiration and creativity. Traditional crafts have been rekindled, and new crafts have been created. Whatever your medium, check out our list of must-have gadgets and accessories that no crafter should be without.
1)  Sewing Machine
You could argue that every household would benefit from a sewing machine. They are so handy for mending textiles and creating them. But it's not just traditional clothes makers who benefit from sewing machines. They are used in a variety of crafts including jewelry making and mixed media. Machines like the Janome 8900 offer a large selection of stitches which is ideal if you have multiple hobbies.
2)  Thimble
The humble thimble is an inexpensive item but is invaluable if you pursue any form of hand sewing. It helps you to push the needle through the fabric and avoid sore or broken skin. It is particularly useful if you work with thick or heavy material such as leather. Jewelry makers and mixed media artists would also benefit from a thimble.
3)  Range of Scissors
Downton Abbey fans will recognize this quote from the Dowager Countess. "Cutting paper with fabric scissors? I forbid it." Any serious crafter will nod in agreement. It's important to have a range of scissors to use for different purposes. They can be used for fabric, detail work, paper, etc. Take good care of them to prolong their life.
4)  Paper and Pencils
Whatever your craft hobby, paper and pencils are necessary accessories. We have a variety of smart digital tools and apps at our disposal. But nothing beats good old fashioned paper and pencils when it comes to scribbling, sketching, and mind mapping. And they're great when inspiration strikes at an inconvenient moment. For example, in the grocery queue or on the bus.
It's also great to have a good range of coloring pencils and crayons to use in adult coloring books.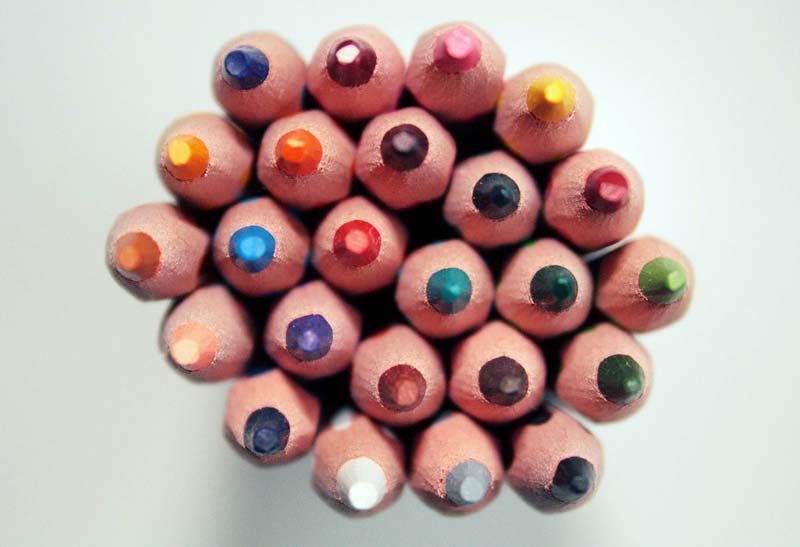 5)  Glues and Adhesives
When I was younger, a simple Pritt Stick was sufficient for most of my gluing needs. And maybe a tube of super glue for mending broken vases etc. But since I started crafting I realized that I was missing a trick. Different glues have very different properties. Whereas Mod Podge is great for paper and decoupage, you need a hot glue gun for serious bonding.
6)  Bone Folder
For anyone involved in paper crafts, a bone folder is essential. It has a very simple design but will create neat folds and scores in your paper. Bone folders are also used for burnishing. Crafts which would benefit from this simple tool are card making, origami, and book making, etc.
If you asked ten different crafters to outline their crafting essentials, each would have a slightly different view. However, there would certainly be some common themes emerging.