The creators of Tangled and Wreck It Ralph have a new epic journey for us called FROZEN.  If my kids reaction to the first FROZEN trailer is any indication of how well receive it will be – FROZEN is sure to be a huge hit!
My son giggled uncontrollably when he watched this trailer! This is EXACTLY his humor! He ran to get his sister to watch the clip and she had the same reaction – out loud laughter and uncontrollable giggles!
Disney FROZEN Trailer #DisneyFrozen
Disney FROZEN Stroy #DisneyFrozen
The story is about a young woman, Anna who sets off on an epic journey with a mountain man, Kristoff and his reindeer Sven. The journey is to find Anna's sister who is trapped in the kingdom of Arendelle in eternal winter (sounds like an Ohio winter!).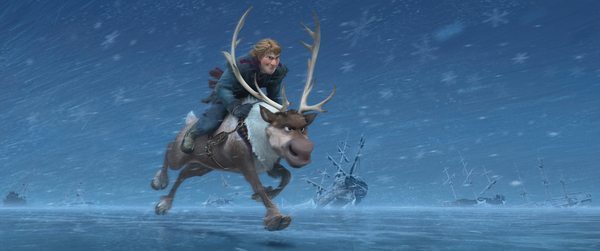 Throughout the journey, they meet mystical trolls and comic relief from characters like Olaf the snowman in the above FROZEN trailer.
Disney's New FROZEN looks like it promises laugh out loud laughter along with a touchy story of love, heroism, and adventure.
This is a must-see Disney movie this Fall/Winter! FROZEN opens in theatres everywhere on November 27, 2013
Like FROZEN on Facebook
Follow FROZEN on Twitter
#DisneyFrozen