We love The Family Groove and not just because they give us fabulous prizes every month. This is the place to go for the latest on fashion, parenting, shopping, and even to get the scoop on your fave celebrity.
Each month, this online magazine style website gives you fresh content to browse. This month, learn the secrets to sexy summer skin, easy and stylish summer hair styles, and even how to throw a summer garden party.  Check out their site, you won't regret it. Show them some love on their facebook page.
African Safari Wildlife Giveaway Prize Pack
We will be giving away a great prize pack at the African Safari Wildlife Park Family Outing worth $66 to one lucky winner.
Enfusia Organic Body Wash and Organic Lotion
Organic Body Wash and Lotion from Enfusia.com. These phthalate-free, paraben-free, and was-free smooth operators envelop your skin with the best organic ingredients like acai, omega-3, green tea extract, soy, and more. These natural antioxidants will nourish your skin while the sweet smeeling aromatherapeutic essential oils will nourish your child-weary soul. Enjoy 1 body wash in rose ylang-ylang enfusion scent and 1 lotion in rose ylang-ylang enfusion scent ($25).  Check them out on facebook.
Baby Banz Sun Hat and Sunglasses
Baby Banz Sun Hat and Sunglasses from BabyBanz.com
Baby'll be made in the shade with these UVA/UVB-protection sunglasses and sun hat that sports a UPF rating of 50+. The dual-pattern hat is adjustable to fit babies 0-2 and keeps them cool and comfortable, thanks to its breathable cotton fabric.  Win 1 Rockin' Red Sun Hat and 1 Rockin' Red Sunglasses. ($27)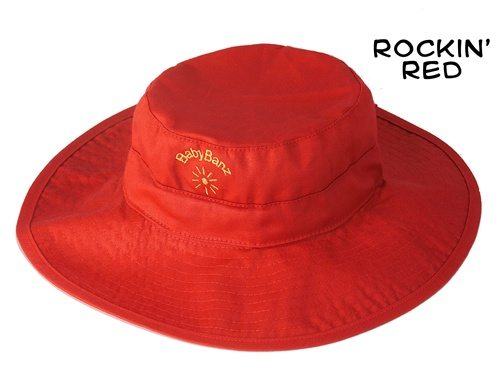 ReUsie Snack and Sandwich Bags
ReUsie Snack Bag from ReUsies.com. Looking for a reusable alternative to sandwich and snack bags? ReUsies have you covered.  Perfect for camp, beach days, picnics, and lunch boxes. Each bag is lined with a leak-resistant nylon (that's BPS-free, lead-free, and phthalate-free), and secured with a Velcro closure. The sandwich size fits a regular-sized sandwich or a bagel, while the snack size is good for apple slices, crackers, pretzels and more. Plus, they are just cute – with dozens of paterns to choose from, even the pickiest child will find a suitable style.  Win 2 ReUsie Snack Bags ($14).
Attend the African Safari Wildlife Park Family Outing
Check out all the details on the outing. Don't forget to register to win Free tickets to African Safari Wildlife Park for the outing. We will be giving away 2 sets of 3 tickets worth $54 each set!
If you plan to attend the African Safari Wildlife Park, you have a chance to win this Family Groove Prize Pack!  RSVP with Cindy by emailing cindy @ akronohiomoms.com.
This was not a paid post. My own opinions were used based on my perceptions and experience. Thank you to The Family Groove, Enfusia, BabyBanz, and ReUsie who supplied the products for giveaway.