If you are looking for a family friendly movie with a lesson on the importance of forgiveness, family and faith, A Long Way Off is the perfect fit! A Long Way Off is a modern day story of the Prodigal Son.
Youngest son, Jake, is rebellious and is looking to find himself in the big city. The family farm seems to get in his way and he chooses to quit the family business and fulfill his dream by moving to the city.
I received product to facilitate this post.
Not taking his father's words of caution, Jake trades his traditional family values for anything that money can buy. He falls into some trouble with some people he considers friends but do not have his best interest at heart. He plummets to rock bottom as he makes one selfish decision after another, just trying to stay afloat, only to find that the real happiness in life is with family and faith in God.
A Long Way Off: A Family Approved Film
A Long Way Off is a great movie for older children. It is rated PG for thematic elements, suggestive content and smoking. While I feel my daughters are too young to watch this movie, older children would enjoy this movie with such a great lesson to be learned. This retelling of the parable of The Prodigal Son is retell-able and with well known actors like Robert Davi, who plays Frank, and John Diehl, who plays the forgiving and loving father, it is quick to become a family favorite.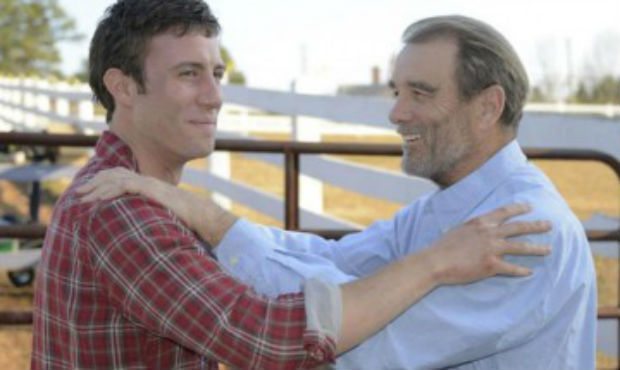 A Long Way Off is in limited theaters currently and will be released  for purchase on November 11, 2014. It can be preordered on Amazon. Find information on the movie and on doing showings at your church at www.alongwayoffmovie.com.
This was not a paid post. All opinions and views are my own. Thank you A Long Way Off Movie for providing a DVD to facilitate this review.