MIRACLES FROM HEAVEN is available on Blu-ray and DVD now. This inspirational movie based on the true story of one family's journey fighting an incurable disease is a must-see for everyone – adults, parents, kids, those questioning their faith – everyone.
MIRACLES FROM HEAVEN is based on the incredible true story of the Beam family, it is about their family's struggle with dealing with their daughter's incurable disease, about being your child's advocate, and it is about loss – the loss of faith and hope. In the end, it is about the power of faith, God, family, and miracles.
With actors like Jennifer Garner (four-time Emmy® and Golden Globe® nominee and Golden Globe® winner) and Queen Latifah (Oscar® nominee and Emmy® winner), MIRACLES FROM HEAVEN is a top notch faith-based film that brings the message of real life faith home to us all.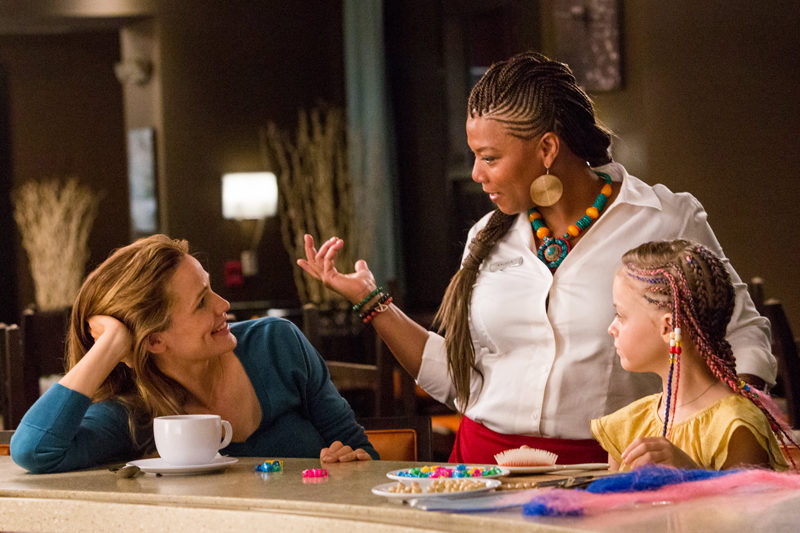 MIRACLES FROM HEAVEN is the true story and memoir of Christy Beam (Jennifer Garner). Christy's 10-year-old daughter Anna (Kylie Rogers) was diagnosed with a rare, incurable disease after many misdiagnoses. Christy quickly became a ferocious advocate for her daughter as she relentlessly searches for a cure.

During this time, Christy's entire life is turned upside down to the point the she even questions her faith. Is doubt part of faith?
"In tough times it's natural to question. God knows that. There's a reason the Bible is so full of encouragement to fear not. We naturally fear. Honest people doubt, and God comes alongside us even in the doubt. I'm glad the movie shows that." Christy Beam
When my kids were both diagnosed with Type 1 Diabetes, my world was turned upside down too. One piece of advice that I got from a fellow believer was that "God is big enough to handle your doubts". And it is true. I wouldn't say that I doubted God but when my son was in ICU for 4 days in pain, I questioned God. When my daughter was diagnosed 2 years later, I questioned why both of my children had to have this incurable disease that requires multiple finger pricks and shots every day.
Type 1 Diabetes is incurable and my kids' lives are at risk everyday and every night. I live with the fact that at any moment their blood sugar could escalate or drop to the point of putting them in a coma or death. I'm thankful for treatment but as a mom, I related to Christy's pain as she saw her daughter in pain and could do nothing. I cried with Christy multiple times throughout the movie as I could relate. Any parent can relate to the pain, fear, and joy found in MIRACLES FROM HEAVEN.
MIRACLES FROM HEAVEN isn't just about fear, "it's about faithfulness: God's, a family's, a marriage's. Everywhere we turned we saw God in every person and every situation. MIRACLES is about the daily miracle of family, love, friendship, prayer, community support. . . . About 90 percent of the movie is just the stress of crisis and faithfulness in support." Christy Beam
Personally, I don't know what I would have done without the support of my family, of my church family, and of God when my kids were diagnosed. I still covet their prayers for my children.
I believe God is still in the miracle business. He still heals people. I pray for healing for both of my children as well as for those in pain around the world. In MIRACLES FROM HEAVEN, Anna (Kylie Rogers) was dramatically rescued from an extraordinary accident that nobody should have lived through – let alone be healed by.
MIRACLES FROM HEAVEN is more than a good story with a happy ending. It carries a message of hope and faith that our country needs. The success of faith-based movies recently is a direct reflection of our inner longer for something more in America. We need to get God back in our lives and back in America. If movies like MIRACLES FROM HEAVEN open up that door to God, I'm all for it.
You can purchase MIRACLES FROM HEAVEN on Blu-ray and DVD in stores nationwide and on Amazon.com.
Connect with MIRACLES FROM HEAVEN on Facebook.com/MiraclesHeaven and connect with Christy Beam on ChristyBeam.com.