ALICE THROUGH THE LOOKING GLASS opens in theaters everywhere tomorrow, May 27th!
My family got a sneak peak earlier this week and can't wait to see it again! We loved everything about it!  ALICE THROUGH THE LOOKING GLASS is an all new adventure with the unforgettable characters from Lewis Carroll's beloved stories.

In this movie, Alice is a strong, independent woman who doesn't allow anything to hold her back from Wonder and adventure.
Alice returns to the whimsical world of Underland where she is reunited with friends and learns that Mad Hatter has gone mad, really mad.
Alice decides to travel back in time to save the Mad Hatter and all he loves.

On her journey Alice meets Time. Time is one of our favorite characters – we loved all of the back and forth comments and jokes about time too. One of our favorite quotes at the end of the movie was "Time is no friend of man, but I like you" said to Alice.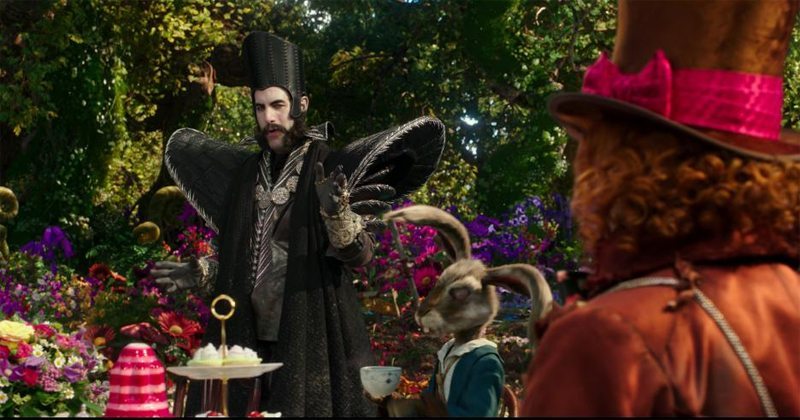 I can't believe how fantastic the theme of family was in ALICE THROUGH THE LOOKING GLASS. The importance of family runs throughout the movie with three amazing story lines that more than once nearly brought me to tears.
You'll love the Queen of Hearts too, especially with her ant farm!
By far, Mad Hatter was our favorite character. He is always magical and especially so in this movie.  Johnny Depp brought a little surprise madness to Disneyland earlier this season too! Watch below!

Connect with ALICE THROUGH THE LOOKING GLASS on Facebook, Instagram, and Twitter.
ALICE THROUGH THE LOOKING GLASS opens in theaters everywhere on May 27th! Get tickets now.