I've been hearing a lot about the movie since it's premier in January, A DOG'S PURPOSE that is available on Digital HD now and on Blu-Ray, DVD and on demand starting on May 2nd.
I received product to facilitate this post.
Do you ever wonder what your dog is thinking? A DOG'S PURPOSE may give you a glimpse. This uplifting and inspirational film will give you a brand new appreciation and look at your own dog!  It reveals the special relationship between dogs and their people is unlike any other. We love, protect, and comfort each other.
What is the meaning of life? Is there a point to any of this? This is the question that Bailey struggles with as he goes from one life to another. Although I do not believe in reincarnation what-so-ever, in A DOG'S PURPOSE, the movie takes you on a journey with one dog in the body of four incarnations to discover the meaning of life.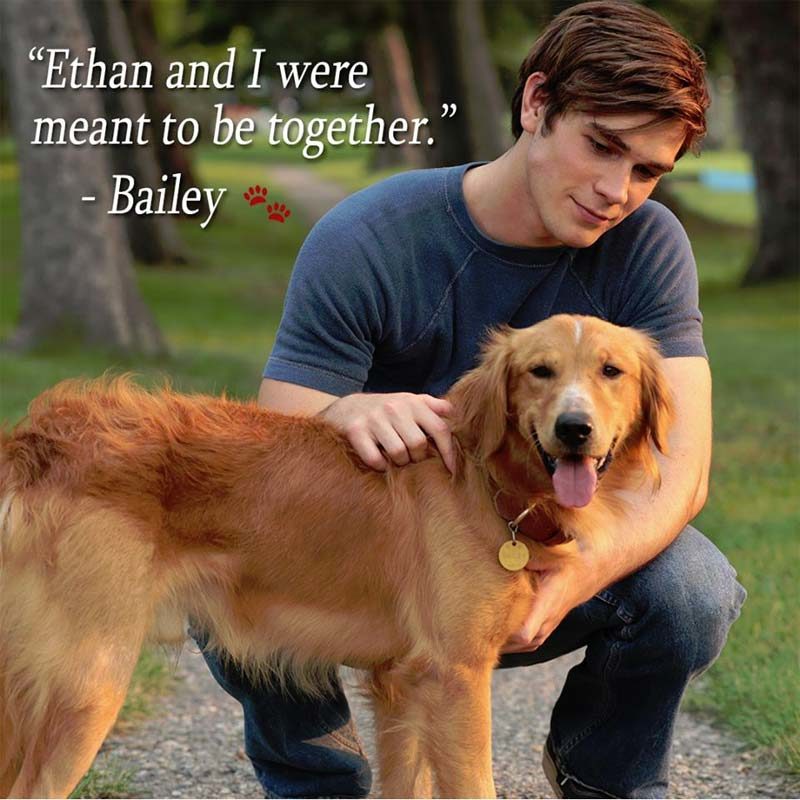 With each new life, he learns a new lesson. A DOG'S PURPOSE follows the story of one devoted dog as he searches for the meaning of his own existence through the lives of humans that he loves. He finds his purpose through love and humor.
My family loved director Lasses Hallstrom's The 100-Foot Journey, so we knew we would like the feel of this movie even before we watched it.
Be prepared for your heart strings to be pulled with each incarnation. Eventually he came back when he was needed most by his first human love. I bawled. Finally, the dog realized that if he could get you licking and loving, he had a purpose.
The Blu-ray, DVD, and on demand version includes fun deleted scenes, outtakes, behind-the-scenes look at the making of the film and more.  Pick up your copy at retailers nationwide starting on May 2, 2017 and on Amazon.com.

No movie can ever contain everything in the original book it is based on, be sure to pick up a copy of the book, A DOG'S PURPOSE: A Novel for Humans by bestselling novel by W. Bruce Cameron. Both my daughter and I can't wait to start reading the novel to compare it to the movie since we love this movie so much! If you can't get enough of A DOG'S PURPOSE, you can get more by reading all of W. Bruce Cameron's dog-themed books!