Nutritious and delicious, peanut butter is for more than PB&J! Peanut butter has some very surprising health benefits too for everything from dieting to heart disease.
All opinions are my own and that of linked sources and studies below.
1. Peanut Butter is Good for Your Heart

Peanuts also offer health-protective mono- and polyunsaturated oil that helps reduce bad cholesterol. Peanut butter is good for those with heart disease because it is known to reduce inflammation, strengthen blood vessels around the heart.
Consuming too much sodium can cause cardiovascular problems. People who eat too much sodium can benefit from peanut butter since it is high in potassium that counters the dangers of sodium.
Eating peanut butter can actually improve your heart health, especially when compared to those who seldom or never eat nuts. In one study of participants with heart disease, it was concluded that they cut their risk of cardiovascular disease by nearly half (38-48%) by eating peanut butter 5X a week.
2.  Vitamin E is Linked to Reducing Risk of Cancers

Studies also show that eating Vitamin E rich foods (like peanut butter) can reduce the risk of cancers including stomach, colon, breast, and lung cancer.
3. Preteen and Teen Girls Benefit from Peanut Butter
My daughter often reaches for a spoonful of peanut butter as a snack or as a dip for fruit, veggies, and pretzels. Studies have shown that preteen and teen girls that eat peanut butter regularly could reduce their risk of developing breast cancer as an adult.  Who knew?!
4. Peanut Butter Nutrition for Expectant Women

Expectant women could benefit from the nutrition of peanut butter. Peanut butter provides expectant moms and their babies essential protein, good fats, and folate.
The expectant woman's diet impacts the growth, development, and health of her baby. Eating peanut butter is an easy way for expectant women to add essential elements, including folate into her daily diet.
5. Vegetarians and Plant-Based Dieters Benefit from Peanut Butter

For those that choose a vegetarian or plant-based diet, peanut butter is a great way to ensure your daily needs for protein are being met.
Just 2 TBSP of peanut butter contains 8 grams of protein. The Mediterranean Diet, DASH Eating Plan, and Vegetarianism all recommend peanut butter as a source of protein for a nutritious eating pattern.
6. Peanut Butter for Type 2 Diabetics and Prediabetics

Peanut butter is also a good source of magnesium, which has positive effects on release and effectiveness of insulin. Low magnesium is linked to people with good levels of magnesium have a lower risk of getting Type 2 diabetes. Magnesium deficiency is also associated with insulin resistance, where the body produces insulin but doesn't use it effectively (Type 2 Diabetes).
Type 2 Diabetics and Prediabetics could benefit from adding peanut butter to their diet. The Journal of the American Medical Association concluded that consuming just 2 tablespoons of peanut butter at least 5 days a week can lower the risk of developing Type 2 Diabetes by 25%!
7. Peanut Butter is Kid-Friendly
Peanut butter is an affordable, nutrient-dense food that kids love. Peanut butter offers over 30 essential vitamins and nutrients essential for growing kids.
Peanut butter is a great way to get kids to eat other healthy foods as well including carrots, celery, apples, pears, and other fruit and vegetables by using peanut butter as a dip.
8. Peanut Butter is a Dieters Secret Weapon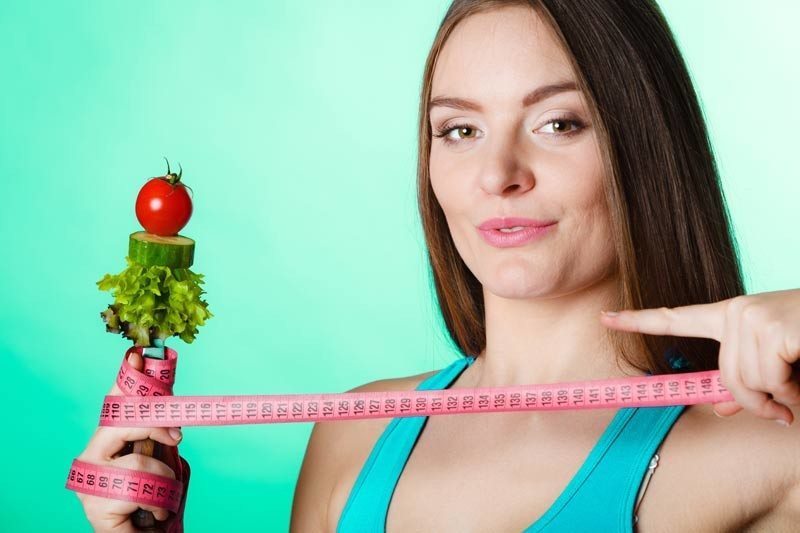 Protein helps you feel fuller longer while controlling your hunger making peanut butter a secret weapon for dieters. Peanut butter is a protein rich food offering 7 grams of protein in just 2 tablespoons. Your body needs nutrients, even while dieting to be healthy.
Peanut butter is even believed to help you jump start weight loss with diets like the Three Day Peanut Butter Diet that promises to weight loss of 10lbs in just 3 days.
9. Body Builders Benefit from Peanut Butter
Peanut butter is good for body builders because it is high in antioxidants that help protect against cell damage.
Protein found in peanut butter helps build and repair muscles, making peanut butter perfect for anyone who works out, including body-builders. Peanut butter also meets the requirements of a diet rich in nutrient-dense foods for body builders.
The below is a sponsored post for Jif.

How to Choose the Right Peanut Butter
Jif Peanut Butter offers a large selection of peanut butter and peanut butter products for every taste and dietary need. Choose from crunchy or creamy peanut butter in traditional, reduced fat, natural, and combination spreads. Or add protein and peanut butter flavor to any recipe with Jif Peanut Powder.
To enjoy peanut butter on the go, check out Jif To Go, Dippers, and Bars.