No beach day in Oceanside, CA is complete without a meal at Hello Betty Fish House. Located right off the beach, this restaurant offers classic Baja inspired menu items for the authentic California beach experience.
This is a sponsored post.
After spending the morning at the Oceanside Pier and bike riding, we stopped by Hello Betty for lunch. There are several options for dining, on the rooftop for incredible ocean views, on the patio at tables or couches, inside, or at the bar. We chose a comfortable table inside. The interior has a fun beachy vibe that adds to the entire beach-side dining experience.
We were in the mood for great SoCal, Baja inspired food and had worked up quite an appetite. A local favorite are the Shrimp & Cheese Stuffed Jalapeños – my son and husband were true fans – I'm a bit of a wimp when it comes to jalapenos but they loved it.

Avocado Toast is popular these days and I was eager to try it as it was a newer item on the menu. Wow, it was so fresh and flavorful. I could eat a whole meal out of it. Seriously, we don't have avocados in Ohio like this.
Between courses, our kids enjoyed checking out the dune buggy, a popular spot for photos!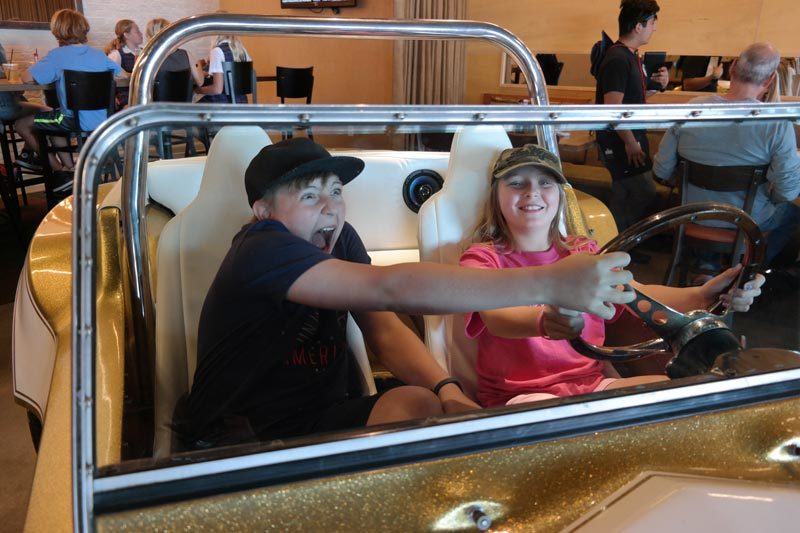 Hello Betty uses the most fresh and local ingredients and seafood as possible. They have special license to cook seafood caught right off the Oceanside Pier – you can't get any fresher than that!
Hello Betty is known for their fish tacos for good reason. Order them grilled or fried. My husband really enjoyed the smoked fish tacos with chipotle aioli, pico, cabbage, and cheese.
My son ordered fried Mexican shrimp tacos, another local favorite.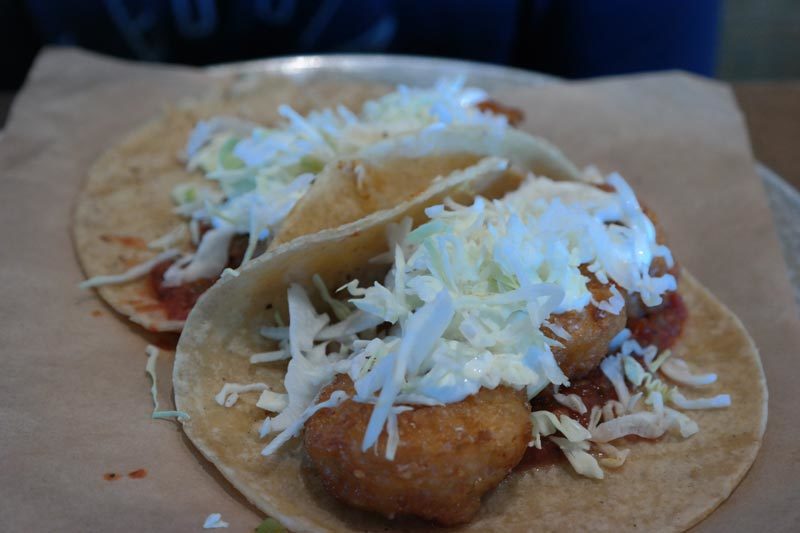 Hello Betty's Fish and Chips are the best in Oceanside! When on vacation, splurge and get what restaurants are known for like fish tacos and fish and chips – there is a reason they are so popular! I've had battered fish before many times, I'm not a big fish fan and most breaded fish taste the same – until now. Crispy batter on the outside and moist, mild pacific cod on the inside – 1/2 pound of it to be exact! Paired with french fries with malt vinegar and you've got a hearty meal!
Hello Betty is in the perfect location, close to the Oceanside beach and pier. It is also very close to the iconic Top Gun beach cottage that is still standing nearby the restaurant at 102 Pacific Street.
Great food, great atmosphere, great location, Hello Betty has it all! Stop by during your next visit to Southern California!
Hello Betty
211 Mission Ave
Oceanside, CA 92054
(760)722-1008
Follow us along now through June 30th on Facebook, Twitter, Instagram, and this Blog to join us in our Kidifornia Family Adventure.