Doesn't fresh, warm bread sound good? Satisfy your cravings at Panera Bread. My family has enjoyed going to Panera Bread even when my kids were toddlers. There is something delicious for everyone. It is a great alternative to fast food or sit-down restaurants when you have little ones too. Panera Bread offers a full menu of salads, sandwiches, soups, specialty drinks, and even kids meals.
Panera Bread has an excellent bakery of freshly baked breads, bagels, baked egg soufflés, pastries and tempting sweets baked fresh daily. I often stop by Panera Bread to grab fresh bread when we are invited to dinner at someone's house. It is always a hit and you can have them slice it however you want. We often buy the pastry rings too, great for a sweet snack item to take to parties, or as a little pick me up surprise for friends and family.
New Calorie Conscious Menu Items at Panera Bread
Have you stuck to your new year's resolution to eat healthy? It's easy at Panera Bread with their new delicious and nutritious items they just added to their menu.
New Thai Chopped Chicken Salad at Panera Bread
We had the chance to sample Panera's new Thai Chopped Chicken Salad. You will never believe that this large, hearty salad has only 390 calories. It is packed with 33 grams of protein that leaves you totally satisfied. The Thai Chopped Chicken Salad is made up of romaine lettuce, wonton strips, fire-roasted edamame, red bell peppers, carrots, generous portion of seasoned grilled chicken, Thai roasted cashews, fresh cilantro, and Thai-style peanut drizzle. Panera's Thai Chili Vinaigrette gives it an authentic Thai flavor. I've never been to Thailand, however we enjoy Thai flavors a lot. Don't worry, it is not too spicy or "weird", my kids even liked it.
New Low-Fat Wild Berry Smoothie at Panera Bread
Have you enjoyed a smoothie at Panera Bread? They now have 4 smoothies to delight in. Their new smoothie is a Low-Fat Wild Berry Smoothie so you can indulge as often as you like at less than 300 calories each. Smoothies are a big treat for us, we love them. The wild berry smoothie is a delicious blend of apple & blueberry purees with blueberry and raspberry juices blended with organic vanilla yogurt from Stonyfield Farm.  It is delicious and nutritious! It is the perfect blend of flavors with the yogurt, of course my family really loves raspberries so it was a hit. Kids think they are milk shakes, love this healthier alternative.
Panera Wild Berry Smoothie
More new menu items at Panera
Panera's Trail Mix Bagel is filled with apples, bananas, cherries, cranberries, peanut butter flavored chips, cinnamon chips, maple bits and raisins, and topped with honey-roasted sunflower seeds. Sounds like a treat for breakfast or anytime of day to me!
Panera's artisan bakers have created an Irish Soda Bread for this St. Patrick's Day. They added currants and a hint of caraway to the traditional Irish Soda Bread recipe. Available March 11 – 17.
Like I said, we enjoy the bakery and sweets at Panera. Panera's new Strawberry Hot Cross Buns are made with soft egg bread, orange zest, dried strawberries, and topped with a sweet icing.  Make this a new Lenten tradition. Available Fridays through Sundays March 11 – April 10; and everyday from April 15 – 24.
Kids Meals at Panera Bread
Usually, our kids tend to eat off the main menu, usually splitting a meal. My kids like lots of flavors. However, if your child prefers a more kid-friendly option, Panera Bread has you covered. My kids chose the ham and cheese kids meals which comes with a full sandwich (1/2 sandwich pictured below) and a yogurt tube.
Win $20 Panera Bread Gift Card (Closed)
Panera Bread is giving you the chance to win a $20 gift card!
Updated: 3-23-11 Winner Announced: Jen M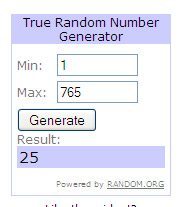 Contest ends at 11:59pm EST on March 18, 2011 when a winner will be drawn at random and announced the next day. When commenting, please include your email address (not visible to public). I will notify the winners and they will have 36 hours to respond!
This was not a paid post. My own opinions were used based on my perceptions and experience. Thank you to Panera Bread who provided the gift cards for review & giveaway.