Everyone is crazy about cake in recipes this year. I explained how to add decadence to rice krispy treats by adding cake mix last month, now SONIC Drive-In is adding cake to their milkshakes and waffle cones!
I received a gift card to facilitate this post.
SONIC Drive-In Cake Shakes & Cones
For a limited time, choose between Vanilla Birthday Cake, OREO & Cake, and Strawberry Shortcake flovors for shakes and cones at SONIC Drive-In!
During our visit, we sampled the cake shakes!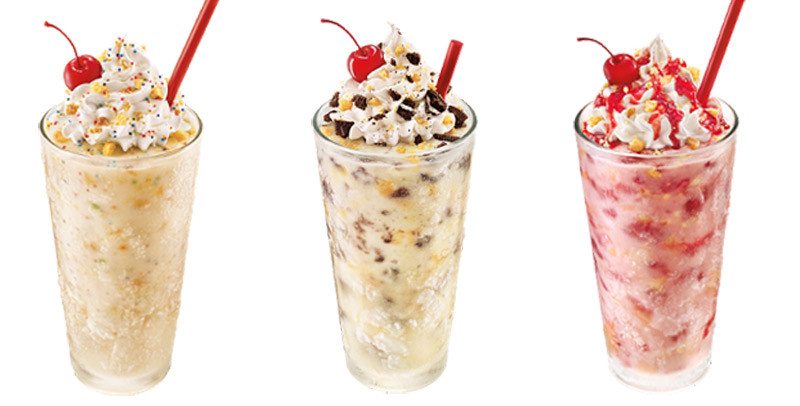 The Vanilla Birthday Cake Shake is just what you would expect with a delicious birthday cake with plenty of rainbow sprinkles, cake batter frosting, and even real pieces of vanilla birthday cake mixed together with vanilla ice cream. This was my son's pick and he loved it!
I'm an OREO® girl, always have been so I loved the OREO Cake Shake. It had large bits of OREO cookies throughout the vanilla ice cream, plus pieces of vanilla cake and cake frosting. It was a brand new way to enjoy the OREO flavor that I'm such a fan of anyway!
My daughter loves anything that is strawberry flavored and she really enjoyed the Strawberry Shortcake Shake.  I agree, it was delicious with pieces of real juicy strawberries mixed together with cake batter frosting and vanilla cake pieces with vanilla ice cream.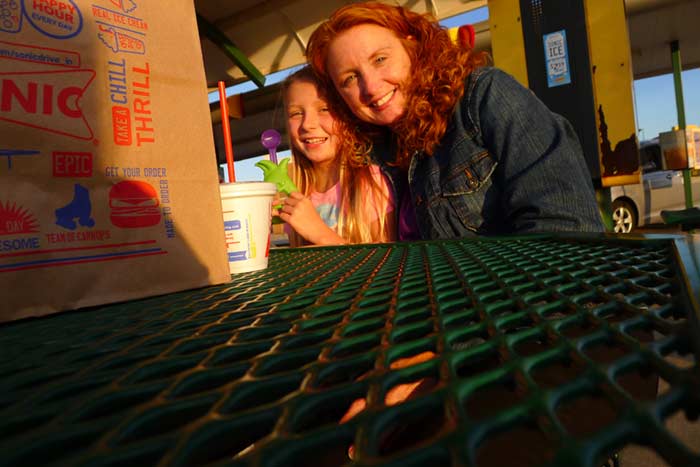 We always have such a fun time when we stop by SONIC for shakes and dinner. Just look at my daughter's face when our order was delivered! Ohhhh! Yum!
SONIC Drive-In is for everyone – families and even truck drivers stopping for a good meal and sweet treat like our new friend, John. He was a hoot! We enjoyed talking with him over our milkshakes about SONIC and driving through our great state of Ohio. I told him to stop by our Travel Ohio posts when he comes back for pleasure.
Of course, you can also order and eat from your car, or to-go.
Did you know that you can add a mini-shake to your SONIC kid's meal for just a little bit more? We do this all the time. Right now, they have fun spoons as the kid's meal prize, which is perfect for enjoying the thick, 100% ice cream shakes at SONIC!
Stop by your nearest SONIC this week to check out the Limited Time special Cake Shakes and Waffle Cones!  Locally, you can find SONIC in Massillon, North Canton, Streetsboro, Brunswick, and Parma, Ohio.
Sign up to get text messages for exclusive offers and the latest news from your local SONIC ® Drive-In!
Get social with SONIC on Facebook and Twitter.