This Mother's Day, treat your mom to the finest specialty cheeses from France with Fromogerie Guilloteau cheese line. I always like to bring something special to holidays, parties, and especially to my mom for Mother's Day. This year, I will be serving an appitizer to delight everyone with rich and ultra-creamy, double and triple-cream cheeses.
In fact, we often enjoy a variety of cheeses at every family gathering since my son is Type 1 Diabetic and my sister-in-law and nephew are on gluten-free diets. Why not?
With quality cheese, entertaining is easy. Not sure what to pair your cheese with besides boring ol' crackers? Check out Fromagerie Guilloteau "How to Serve Cheese" guide for building the most impressive cheese platter for any occasion.

How you present the cheese is just as important. Do you normally serve on a platter? Wooden Cutting Board? How about Marble Tiles? My preferred way is on a wooden cutting board. With a cutting board, you can either allow your guests to slice the amount of cheese they want or have a few started. With a platter, I usually have all the cheese sliced ahead of time.
We have enjoyed the Double Creme and the Saint Angel varieties this Spring in our home.
The Saint Angel cheese is a triple-creme cheese that is the smoothest cheese I've ever tried. It is delicious alongside fresh fruits and bite-size pieces of breads.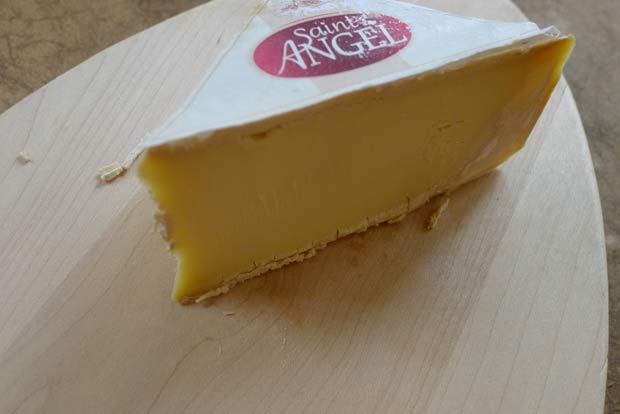 There are many brands to choose from but nothing quite like Fromagerie Guilloteau cheeses. They are made with dozens of milk producers in the mountainous regions of France to provide a variety of cheeses made from cow's milk, goat's milk, and sheep's milk. If you like creamy, flavorful cheese, you have to try this brand.
Every single time I bring an appetizer or side dish with cheese, I get rave reviews. Cheese is more than an appetizer and more than just an ingredient, in many recipes, cheese is the star of the recipe! Check out these amazing recipes!
From the main course to appetizers to desserts, you can't go wrong with flavorful, rich, creamy cheese.
Try one or more of these recipes or entertaining ideas this Summer or as you celebrate Mother's Day.