Having a quick dinner option that is also gluten free is difficult to do, especially if you want it to be delicious and nutritious until now. Check out Smart Flour Foods Gluten Free Pizza made with ancient grains sorghum, amaranth and teff for a delicious pizza prepared in just minutes!
I received product to facilitate this post.
Smart Flour Gluten Free Pizza
My family is not on a gluten free diet, however we enjoy delicious food so we were happy to try out Smart Flour Gluten Free Pizzas.  I'm always looking for healthy meals to serve my family and love to have a couple items ready to go in my freezer for a quick weeknight meal!  Smart Flour pizzas fit both!
First off, the taste! Smart Flour Gluten Free Pizza is available in delicious varieties that both kids and adults can enjoy.
Everyone in my family enjoyed the Italian Sausage Pizza above.  My personal favorite is the Garden Margherita Pizza with juicy Roma tomatoes and fresh basil. Yum!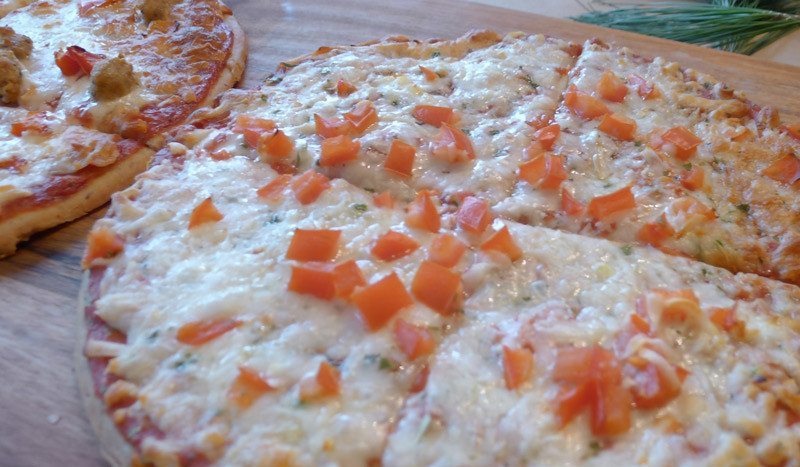 I really like that I can feel good about serving this frozen pizza to my family. It isn't just a quick weeknight meal, it is a nutritious meal made with no preservatives or artificial ingredients, real mozzarella and provolone cheese that is free of rGBH (recombinant Bovine Growth Hormone), and hand-selected uncured meats that are free of antibiotics, nitrites and nitrates. 
The crust is vegan, soy free, gluten free, and Kosher. You can even purchase just the crust and top it with the way you want at home. Even restaurants purchase crusts from Smart Flour Foods to offer Gluten Free Pizza.
You can purchase Smart Flour Gluten Free Pizza locally at Earth Fare in Fairlawn and The Raisin Rack in Canton. Or, enjoy it at local restaurants at Tasty Pizza in Lyndhurst or LifeTime Fitness in Beachwood, Ohio. Find your local retailer here.
Get social with Smart Flour on Facebook and Twitter.