In the mood for peanut butter and jelly but want something warm? How about Peanut Butter and Jelly Quesadillas? I started making these for my kids a while ago and they love it. It is a new way to enjoy the classic combination. If you've never had warm peanut butter, you don't know what you are missing!
Peanut Butter and Jelly Quesadillas Recipe
It takes just a few ingredients to make Peanut Butter and Jelly Quesadillas: Tortillas, Peanut Butter, Jelly, and either butter or a non-stick spray.

This is a sponsored post for Jif, all opinions are my own.
| | |
| --- | --- |
| | |
Spread peanut butter on half of the tortilla and fruit spread on the other half

Warm skillet over medium heat, spray with nonstick spray or melt butter

Cook the tortilla open face for a few minutes, until the tortilla begins to brown

Serve by cutting into triangle slices, if desired

You may also top with fruit slices and whipped cream
This is a fun recipe to let your kids help with, it's actually easier than traditional peanut butter and jelly sandwiches because it is easier to spread on a tortilla than bread. We use burrito size flour tortillas, the one pictured below is actually low carb and gluten-free as well.
For peanut butter, we always use Jif brand but any and all varieties taste great. For this post, we used Extra Crunchy to add more texture and crunch to the quesadillas.
After you spread the peanut butter, add a fruit spread of your choice. Our favorite is Smucker's Strawberry Reduced Sugar Spread. I find that the strawberry flavor taste best when warmed. I melt a little butter in the skillet but you can use a non-stick spray.
Once the tortilla begins to brown, flip one side on the other for the quesadilla. It should be slightly toasted. I add fresh fruit on top as well. You could even add the fruit on the inside of the tortilla while it is cooking, bananas taste yummy this way and so do strawberries. I prefer to keep fruit cool on top most of the time.
To make Peanut Butter and Jelly Quesadillas into a dessert, just add a little whipped cream or even drizzle a little Strawberry or Chocolate topping.
Most of you know that my kids are both Type 1 Diabetics. I am always looking for new foods that are lower in carbohydrates for them. Before my kids were diagnosed, I had no idea how many carbs a typical PB&J sandwich contains – try nearly 60! That's what the average lunch or dinner should be.
This recipe for Peanut Butter and Jelly Quesadillas is remarkably less. By using a low sugar fruit spread and a low carb tortilla, my kids can enjoy PB&J at under 30 carbs per serving, while still enjoying something delicious enough to be considered a dessert. (Whipped cream is 0 carbs!)
This post is part of our 9 Extraordinary Ways to Enjoy Peanut Butter series, check back for more recipes in this series including:
Giant Peanut Butter Cup Recipe
African Peanut Butter Stew Recipe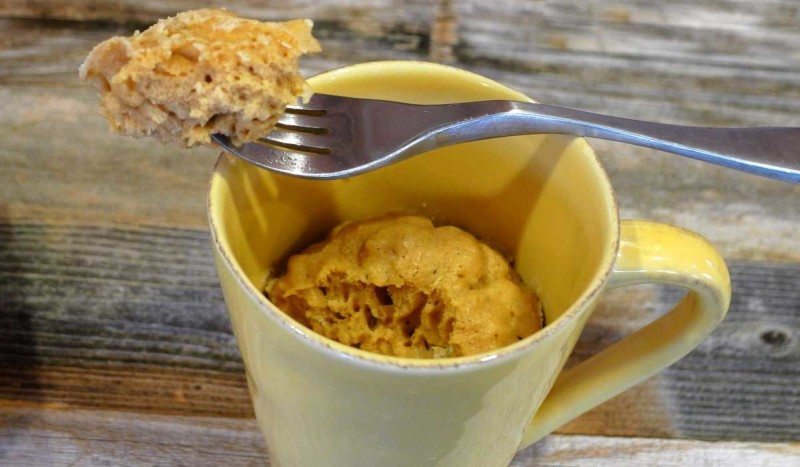 How to Stop the Ice Cream Cone Drip
Two-Ingredient Banana Peanut Butter "Ice Cream" Recipe
Check out other delicious peanut butter recipes on the Jif website. You can purchase Jif peanut butter at retailers nationwide. Get social with Jif on Facebook and Twitter.