I cook a lot and enjoy trying new recipes, spices, and food. One product that we were introduced to 3 years ago remains a family favorite – Rubarama. Their spice blends are unlike any other – and I have a stocked spice rack!  We use it for just about any type of recipe. Their slogan, "good food, made easy" is true and I'll add to that – every time. I've never made anything with Rubarama seasoning that my family hasn't enjoyed.
Rubarama is a small business out of New York that only supports other USA businesses in Kentucky, Colorado, Massachusetts, New Hampshire, and New York. They are still shipping during the COVID-19 pandemic and I recommend you give them a try.
This is a sponsored post.
Nothing beat Rubarama Original spice blend. They have a new 2.5 ounce shaker version that makes it easier than ever to add savory and spicy flavors to anything and everything you make. For steak, I buy an inexpensive cut and add sea salt and Rubarama and let it marinate for at least 1 hour. It breaks down all the fat and tissue for a tender steak with amazing flavor. It works every time.
Rubarama has another blend called Jack's Way that is slightly sweeter while still savory. It is also tasty on anything from beef to pork to chicken to vegetables. It is also available in a convenient shaker that makes it easy to even take with you for a camping! My son has a fort with a campsite in the back of our property in the woods. He often cooks in his cast iron skillet over the fire.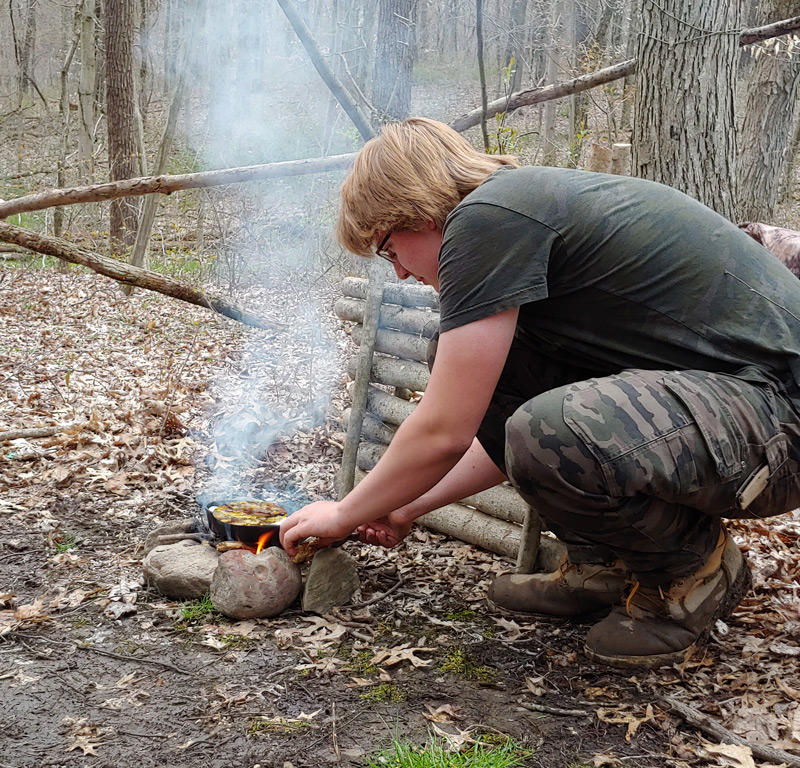 I was lucky enough to have him prepare dinner for the whole family recently. He made potatoes with onions, ground beef, and eggs – with Jack's Way seasoning blend.
Rustic and delicious describes the dinner. Nothing quite compares to the overall experience of cooking over an open fire. I love that he loves to cook, be outdoors, and try new things. He is actually a pretty good cook, of course having great spices helps.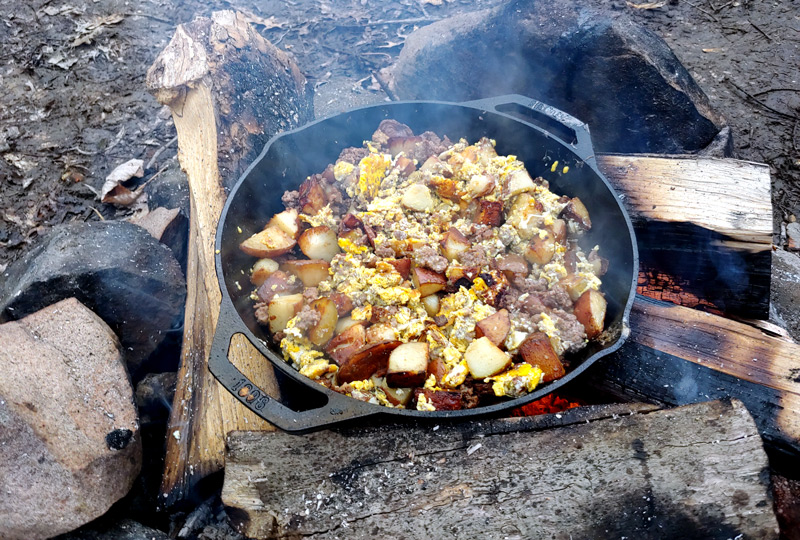 Part of the experience of camping or cooking over a campfire is just relaxing and hanging out with the family. It is a bonus if the food taste great though! I expect that we will be spending a lot more time in our own yards this spring and summer. Many people will go camping before going on any other kind of vacation or retreat this year. I highly suggest bringing a Rubarama spice blend to add delicious flavor to whatever you decide to cook on your next adventure – even if it is your backyard. Most places will also a small fire and that is really all you need.
Beyond beef, Rubarama is great for turkey legs too as you can see in
this post
.
Getting back to the spices…pick up a 2-pack for your family and another set as a gift – it makes a great Father's Day gift for the dad that likes to grill out or cook!