I enjoy cooking delicious foods for my family.  Luckily, my family enjoys trying new recipes too. Superior Farms offers the best in naturally raised American lamb. Until now, I have never prepared lamb, I was eager to learn and prepare new lamb recipes for my family.
Superior Farms Naturally Raised American Lamb
Superior Farms American Lamb is raised across the country on small farms. They are known to offer the best products since 1963 to both consumers and restaurants.  Super Farms American Lamb is nutritious in every way, being naturally reared with grass fed or grain fed, depending on the climate of the state.
Lamb is surprisingly versatile to those of us new to this product.  Lamb can be combined easily with a number of seasonings and ingredients, making it easy to include into any lifestyle or cuisine preference. Superior Farms packages their products to make it easy for the consumer to prepare as well. Many products can go from fridge to oven with just simple seasoning for a delicious meal.
Lamb Recipes
Ground lamb is a tasty alternative to ground beef or turkey.  I found that the ground lamb was an easy way to introduce lamb to my family. It cooks and looks just like ground beef and can be incorporated as such in recipes your family already enjoy.  The Superior Farms website offers a large variety of lamb recipes.
Lamb Meatballs Recipe with Mediterranean Dips
I prepared the Lamb Meatballs Recipe with Mediterranean Dips for my family.
The lamb meatballs consisted of bread, Ground American Lamb, egg, thyme, and sesame seeds. Simply combine ingredients in the blender, roll into balls, and bake.
10 -12 minutes later, you have delicious lamb meatballs.
The hummus dip consisted of garbanzo beans, garlic, lemon juice, olive oil, parsley, and red chile flakes.  I was happy to include the fresh parsley from my herb garden! This recipe couldn't be more simple! Simply blend together!  I will be making this again, even just for pita bread dipping.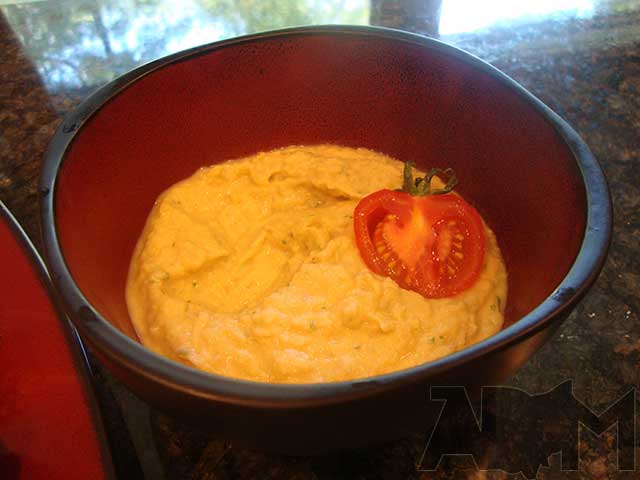 The yogurt dip consisted of plain yogurt, fresh dill weed, lemon peel, and fresh dill sprigs. I actually added mint leaves from my garden instead of dill, it was delicious. Very simple to make, just stir together.
American Lamb Rib Chops Recipe with Pesto Fettuccine
When I think of lamb, I think of lamb chops. My husband and I were excited to prepare the American Lamb Rib Chops Recipe with Pesto Fettuccine from the Superior Farms website.
For this recipe, we used 1 American Lamb rack. We rubbed the lamb chops with a freshly prepared pesto sauce. Next, my husband grilled the lamb chops over medium coals.
I prepared the fettuccine and tossed with remaining pesto sauce, oil, half & half, and fresh mint from my garden. Over that, I squeezed lemon juice.  We placed the grilled lamb chops over the hot fettuccine and sprinkled with Parmesan cheese.
My whole family enjoyed this flavorful dinner. I enjoyed serving something new and exciting.
Pick up some Superior Farms American Lamb the next time you are out and try one of their delicious lamb recipes.
Like Superior Farms on Facebook
Follow Superior Farms on Twitter
Buy Superior Farms Products
You can find Superior Farm products at your local store.  In the Ohio, many items are available at Walmart.
This was not a paid post. My own opinions were used based on my perceptions and experience. Thank you to Superior Farms who provided us with the product to review.