Once spring hits, you can hear the hum of lawn mowers and smell mulch deliveries all over the place. It's the annual American attempt to get the landscaping done and enjoy our yards during the summer. But do you, like so many of us,  feel like your backyard is still missing a little pizzazz? Sam's Club and Backyard Botanical have the cure for your summer backyard blues!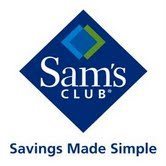 Backyard Botanical Complete Gardening System
Sam's Club has tons of great products to liven up and beautify your backyard.  My family and I were asked to review one of those products, the Complete Gardening System from Backyard Botanical.
We have been wanting to grow our own produce for some time, but have had less than stellar results in our heavy clay soil.  It seems we grew weeds more successfully than vegetables!  But the Backyard Botanical Complete Gardening System offers a whole new, more convenient way to garden: in self-contained raised beds, and with its own programmable watering system. With all the talk about the health dangers of pesticides used on produce, we were eager to give this gardening system a try, and reap the benefits of growing our own pesticide-free vegetables and herbs.
From the time that the boxes that contain the gardening system arrived via freight at our home, the Complete Gardening System has been the envy of our neighbors and friends!  In fact, when we were choosing where to place the garden in our backyard, we consulted with our next-door neighbor and asked if she was OK with where we wanted to place the gardening system.  It was close to her yard, after all.  She said to me, "Beth, that garden system is a work of art!  If I were you, I'd show that thing off!"  And so we did!  🙂
Putting the Backyard Botanical Complete Garden System Together
My husband and our nephew put the garden system together.  On a 90+ degree day, it look them about 8 hours to complete the garden system.  It might sound like a lot of time, but it's one investment of time, for YEARS of use, and totally worth it.  And, it wasn't difficult.  The set comes with full directions and everything you need to put the system together.  All you need to provide are a few simple tools like a power screwdriver, level and pliers.
As you can see from the above photos, we decided to place a tarp underneath our Backyard Botanical Garden System to keep our grass and crazy weeds away from the set.  It's not necessary to do so, but we opted to have this additional barrier to make caring for the system that much easier.
The heavy-duty plastic tubs go inside the form you see above.  the tubs are perforated to allow airflow and moisture flow, and at the same time limit the exposure to weeds, etc…from below the unit.  FANTASTIC!  Here's what the completed garden looks like:
Isn't it gorgeous?!  It really is a work of art, like my neighbor said it was!  And beyond beautiful, it is incredibly functional.
Key Features of the Backyard Botanical Complete Garden System
20″ High raised beds-no more breaking your back to garden!
Natural decay resistant cedar-smells so good, and from what I heard, helps to repel deer too.
Automatic irrigation system-just set the timer, hook up the system to a water source, and voila, no need to remember to water.  WOW!
Pest-proof flooring & fencing-they had me at pest-proof
Innovative polyethylene planting tubs-seems like they'll last a long time, and provide ample air & water flow to the plants.
Coil Garden hose with sprayer-hook up-so convenient.
Built-in trellis for climbing plants-we're growing sugar snap peas and tomatoes on ours.
Holds 1.5 cubic yards of soil-that's a lot, with plenty of room for lots of plants!
Here's How Our Garden Is Growing…
I just snapped these photos today of our garden and its progress.  The plants are coming along nicely.  We got things in a bit late – in early June, but we have tomatoes blooming, peppers hanging, and radishes growing leaps and bounds!  Our family checks the progress of our plants daily.  My eldest and I have grown  fond of our "Mister Stripey" hybrid tomatoes (they're red and yellow striped!), and can't wait to sink our teeth into some of our harvest.
We just hooked up the automatic timer, and are now enjoying the luxury of not having to physically go and water each day.  With 90+ degree temps on the way again, this will be a wonderful feature.  I just learned that some plants, like radishes, only do well with consistent watering.  With a busy summer schedule, and plans for some vacation along the way, we don't even need to be home for our crops to get the water they need.
Sam's Club – The Place For All Your Outdoor Living Needs
The Backyard Botanical Complete Garden System is only one of hundreds of great outdoor living products.  Want to beautify your deck with some new patio furniture?  They've got it.  Want a new grill for summer bbqs?  They've got that too!  Sam's Club has got you covered right down to outdoor throw pillows and plant urns!  To take a look at their full collection, check out their Outdoor Living page here.  Below is just a sample of some of what is available at a Sam's Club near you, or online.

This was not a paid post. My own opinions were used based on my perceptions and experience. Thank you to Sam's Club who provided the product for review.