Hands raised!! Everyone wants an ice cream cookie sandwich, especially when it is made with real ice cream!  Stop by SONIC Drive-In for a limited time for delicious Chocolate Chip Cookie or OREO Cookie Ice Cream Sandwiches.
This is a sponsored post.
For a limited time, you can enjoy an Ice Cream Cookie Sandwich at SONIC Drive-In!  This is one of my all-time favorite summer dessert so I was so excited to hear that SONIC has them. I ordered two for each of us because I figured they would be small, especially with the small price tag, boy was I wrong! They are huge!  Try 3″!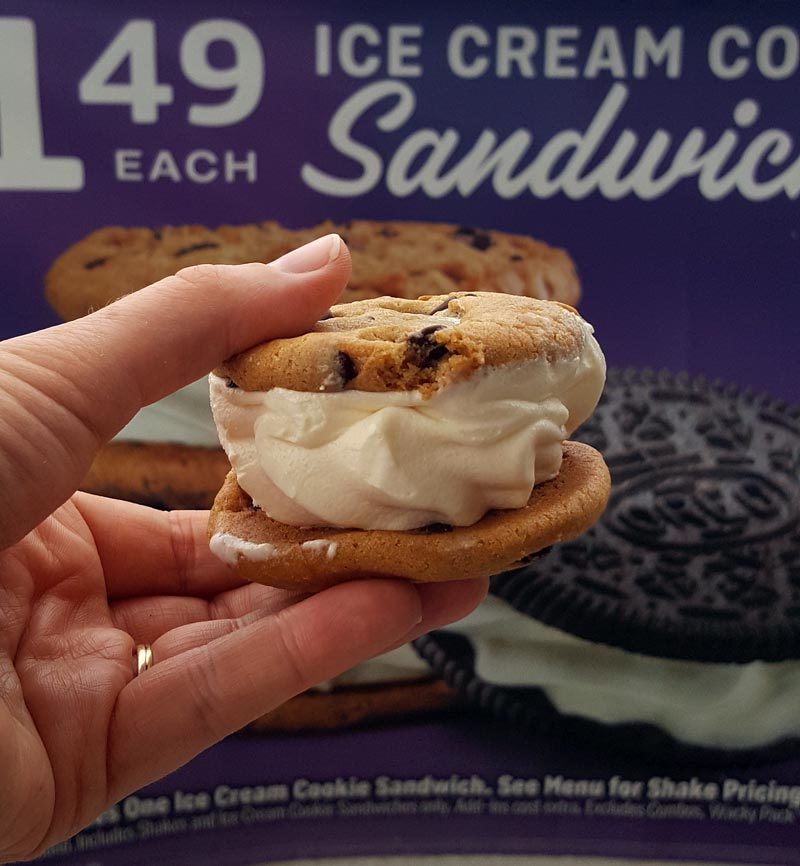 They are oh-so-good!  The chocolate chip cookies are bakery-quality made with Nestle Tollhouse Semi-Sweet Morsels, soft and delicious. Of course the ice cream is REAL ice cream, something you can taste with every bite.
The OREO cookie sandwich is made with two 3-inch oversized chocolate OREO Cookie wafers that are slightly softer than an ordinary OREO, making it perfect for an ice cream sandwich treat.
Although these ice cream cookie sandwiches are larger than you'd find at the grocery store or make at home, they are a good portion for dessert for anyone this summer. You can treat yourself without feeling too guilty.  Locally, they are priced at $1.99 each but after 8pm during SONIC Nights, you can purchase them for just $1.49 each.
Surprise your kids this week to this awesome iconic Summer treat at SONIC!