An easy and affordable way to express yourself and change the entire look of a bathroom is with a new shower curtain. We've had a variety of shower curtains in our home. As newlyweds, we had the see-through shower curtains which over the years has slowly turned into a see-through curtain with lots of patterns. LOL Now that we have kids that are getting older, we need our privacy and the kids need their privacy too.
If you go to your local retail store, you'll find a few shower curtains but nothing too expressive or original. If you go to Shower-Curtains.com, you find a zillion shower curtains for every personality and shower size.
Shower-Curtains.com Review
With the variety and selection of shower curtains at Shower-Curtains.com, you are sure to find the perfect shower curtain for the master bathroom, kids bathroom, and guest bathroom. Choose from many styles including Novelty shower curtains, Unique shower curtains, Fine Arts shower curtains, Kids shower curtains, Contemporary shower curtains, and Nature shower curtains. You can choose from either Vinyl Shower Curtains or Fabric Shower Curtains.
Like I said, we have been using mostly see-through shower curtains. I do like to see into the bathroom while showering, there's more light and when my kids were little, I could keep an eye on them in their bouncer, etc. Moms have to do what they have to do it take a daily shower!
Eco-friendly Shower Curtain
Our kids are getting older, we haven't showered with or in front of them for some time now. So, getting a shower curtain with more privacy, yet with see-through capabilities is what drew us to the Hitchcock Stall Shower Curtain. Named after the Alfred Hitchcock movies, this shower curtain would have prevented being sneaked up upon. Don't think that hasn't crossed my mind at one time or another after watching those scary movies.
Below, my son is standing on the edge of our American Standard Princeton Tub to peek through the clear window. Obviously, this doesn't give him the ability to look out for a couple more years. We will have this shower curtain in our soon-to-be remodeled master bathroom.
Here is a better picture to show you how a 48″ kid falls below the see-through line in this curtain.
Besides the style that I like, it is also a better for my family and the environment. Ecopreme gives you the Chlorine free and Environmentally friendly shower curtain option. The Ecopreme collection comes in a variety of clear, frosted, and fun prints with frogs, fish, and more. I also like that it comes with rust-proof metal grommets.
Buy Ecopreme Eco-Friendly Shower Curtain
You can buy the Ecopreme Eco-Friendly Shower Curtain on Shower-Curtains.com. The Ecopreme Hitchcock Stall Shower Curtain is just $14.95.
Win Ecopreme Eco-Friendly Shower Curtain (Closed)
Updated: 4-19-11 Winner Announced: Mindi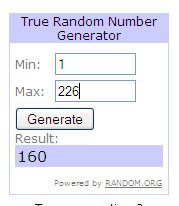 Shower-Curtains.com is offering one winner their own Ecopreme Eco-Friendly Hitchcock Shower Curtain in size of your choice: 54″ x 78″, 72″ x 72″, 72″ x 84″, 72″ x 96″, or 72″ x 108″.
30 Day winning rule does not apply to this contest. For complete contest rules, please see our Contest Statement and Blog Disclosure.
Contest ends at 11:59pm EST on April 14, 2011 when a winner will be drawn at random and announced the next day. When commenting, please include your email address (not visible to public). I will notify the winners and they will have 24 hours to respond!
This was not a paid post. My own opinions were used based on my perceptions and experience. Thank you to Shower-Curtains.com who provided the products for review & giveaway.