Updated March 2, 2010: Congratulation, Michelle Morris. You are the Feb winner! You have 36 hours to respond to the email sent.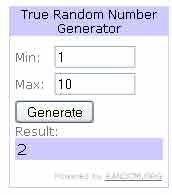 Romp n Stomp has generously offered AkronOhioMoms members a chance to win 2 tickets to an open play session each  month. $16 value!
A little about Romp n Stomp
The Romp n Stomp Activity Center is a fun, safe environment for kids to be kids! There are 4+ inflatables set up based on the day and ages of kid for each event. Each event is made up of different inflatables every week so your kids can experience a new adventure with each visit. They can go on each inflatable as many times as they want. The activity center is open on Tuesdays from 9:30 – 11am and 11:30am – 1pm for Toddler Time (ages 6 and under and at least 30″ tall) and on Fridays for Family Fun Night from 5:30 – 8:30pm (ages 3-13 and at least 36″ tall).
Learn more about Romp n Stomp in my Review
Win Romp n Stomp Tickets
To Enter: You must visit Romp n Stomp and leave 1 Comment Below on what looks fun.
Extra Entries (do as many as you wish and leave a corresponding comment below)
1. Become a fan of AkronOhioMoms.com on facebook and leave a message on the wall about this post.
2. Grab my badge from below. Leave an address where it can be found.
Get our Badge!

3. Become an AkronOhioMoms member by joining us with Google Friend Connect (on the right sidebar).
4. Follow akronohiomoms on twitter and tweet about this giveaway. You can Tweet once a day for an extra entry every day! You can copy and paste: Win Free Tickets to Romp n Stomp https://www.akronohiomoms.com/archives/2216
5. For 5 entries, blog about this giveaway and link it back to this post and Romp n Stomp. Leave an address where it can be found.
For complete contest rules, please see our Contest Statement and Blog Disclosure. Contest ends at 11:59pm EST on Feb 28th when I will draw a winner at random. When commenting, please include your email address (not visible to public). I will notify the winner and they will have 36 hours to respond!

Thank you to Romp n Stomp who supplied the giveaway.