It is time to start shopping for holiday outfits for your kids. With Christmas and New Year's Eve around the corner, it is time to shop for the best selection now.
Dressy outfits for kids can get expensive quickly! I'm always looking for a deal on fashionable clothing and that's exactly what I found with FabKids.

I received product to facilitate this post.
I was first introduced to FabKids for Fall Fashions last month and can't get over how adorable and fashionable the clothes are and how affordable!
Affordable and Fashionable Holiday Dresses for Girls
I am equally impressed by their dressier clothes for this holiday season. From Thanksgiving to Christmas to New Year's Eve, they have the perfect party dress.
My daughter is modeling the Sequin Y Tulle Dress. This party dress is darling with sparkly sequin bodice sleeveless top and layered tulle dress with sheer netting.
This is a sleeveless dress that can be worn alone or with a shrug sweater in colder weather. We plan to wear a black sweater with it for Christmas or New Year's Eve. It is a lovely dress for any special occasion like weddings, awards ceremony, and even just Sunday church.
I like the fit and style of this dress. It is girly without being too 'baby' for older girls. It isn't too 'grown up' like other children's fashions these days. It is appropriate for any little girl, available in toddler sizes through XL. You can also purchase coordinating black or white tights and shoes to complete the look.
The gold back zipper is stylish.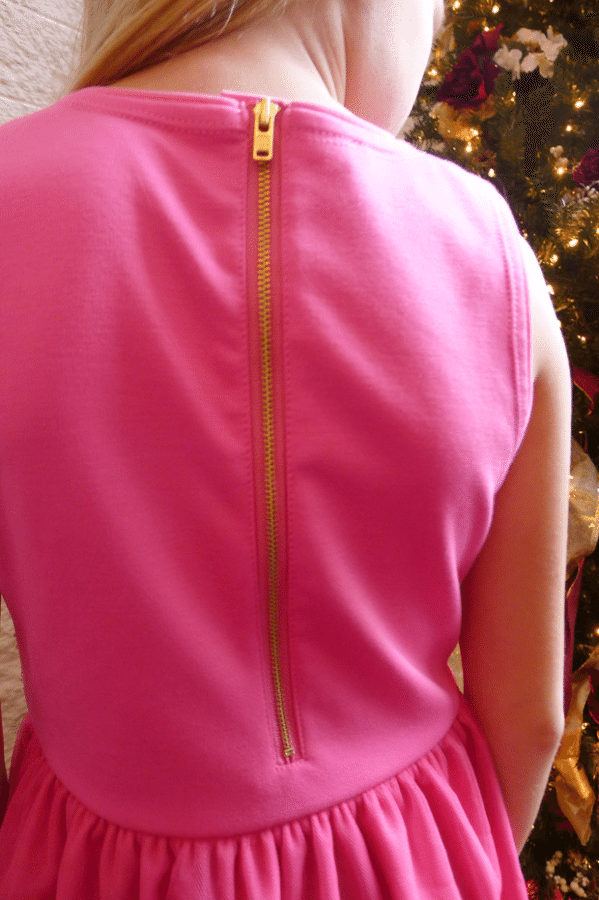 There are so many parties, school functions, family gatherings, and Christmas celebrations to attend and you'll want your child to look their best. I always buy at least two special outfits for my kids to wear to all the Christmas celebrations, especially since we see some people back to back on Christmas Eve and Christmas Day.  With FabKids, I can afford to buy several outfits since most are about $42 or less, which is very affordable for the fashionable outfits.
FabKids is a new approach to shopping for kids' clothes. There are a couple ways to shop.
1) Shop by product and size
2) Shop by your child's style
You are already use to option 1 but option 2 is all about your child's style. You can quickly create a profile for your child then let him/her go through a little fashion quiz where they click on the styles they like most to get a custom shopping page with styles hand picked for your child.
It's that easy.
Connect with FabKids on Facebook and Twitter