Living healthy has always been a priority for me when it comes to caring for my family. As moms, we hold the keys to our family's health. We generally purchase the products that we consume – whether it is food, cleaning supplies, or personal care items. Essentially, we are the gatekeepers. I don't know about you but I'm also the one to schedule all the annual physicals, eye exams, and dentist checkups.
There is a lot that goes into living healthy. Now that my son was diagnosed with Type 1 Diabetes, it is not only a good thing to live healthy but it is essential. I would do anything for my son. I'm glad that there are small steps that we can take to make a big difference in his life.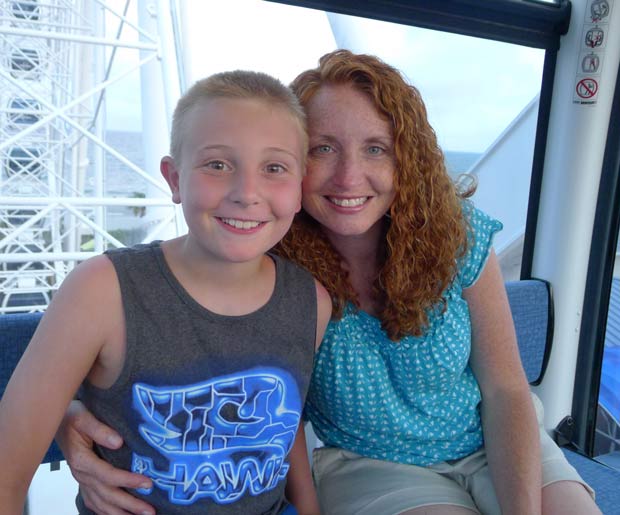 If you have diabetes (Type 1 or 2), you are more susceptible to other health issues including thyroid disease, celiac disease, Addison's disease, heart disease, stroke, kidney disease, and gum disease. Prioritizing health is essential.
This is a sponsored conversation for Colgate.
Why Diabetics Need to Prioritize Oral Health
Let's talk about oral health as it pertains to diabetes.
Diabetes is more than high or low blood sugar numbers. You might be surprised to know that for the 21 million Americans with diabetes, they have an increased  likelihood of developing gum disease. Not only that but gum disease can affect blood glucose control and lead to the progression of diabetes.
Did you know that diabetics are 2X more likely to develop gum disease?
Diabetics are more susceptible to bacterial infection and have a harder time fighting germs that invade the gums.  That's dismal news, right? Well, like all paths to living healthy, one simple small step at a time to make a big difference when diabetics prioritize their oral health.
We made the switch to Colgate Total® for my son because it is the only toothpaste recommended specifically to prevent diabetes-related gum disease. One simple, easy step improves my son's gum health in only 4 weeks.
Plus, the Colgate Total® Advanced Pro-Shield™ Mouthwash protects his mouth from germs for 12 hours -even after eating and drinking. We also get him regular twice annual exams at his dentist and make sure that our dentist and doctors are all in sync with his medical care.
If you are also diabetic (Type 1 or Type 2), it is important to prioritize your oral health. Start today by switching to Colgate Total, read up on oral health and diabetes, and schedule an appointment to your dentist.
Check out more Tips for Living Healthy with Diabetes here.
Gum Disease Warning Signs
You may not know you have gum disease is often painless but can lead to serious damage.  Even if you aren't diabetic, oral health is important for overall health. In fact, 75% of adults have some form of gum disease.
Visit your dentist twice annually and watch for these Gum Disease Warning Signs.
Bleeding gums when brushing or flossing, this isn't normal.
Gums that are swollen, red, or tender
Gums pulled away from your teeth exposing tooth's roots or the appearance of your teeth being longer.
Pus when you press on your gums
Bad breath
Permanent teeth becoming loose or moving away from each other
Change in your bite or fit of partial dentures or bridges
Switching to the only toothpaste engineered to reduce 90% of plaque germs that cause gingivitis gum disease for 12 hours is a good idea for everyone.
Learn more on the Colgate Website and connect socially on Facebook and Twitter.