Years ago, I started my quest for natural beauty and skincare products for my family. I first discovered Loloma Pure Virgin Coconut Oil in a Mother's Day roundup of products back in 2021 and it's been a game-changer ever since, especially in the winter! 
Originating from the pristine islands of Fiji, Loloma isn't your average coconut oil. This pure organic virgin treasure doubles as a luxurious moisturizer for both us moms and our little ones, leaving skin feeling dreamily soft. I especially love it in the winter when my skin typically drives out bad, it leaves my skin soft and moisturized effortlessly. It goes on somewhat like a solid and when it warms on your skin, it becomes a light oil.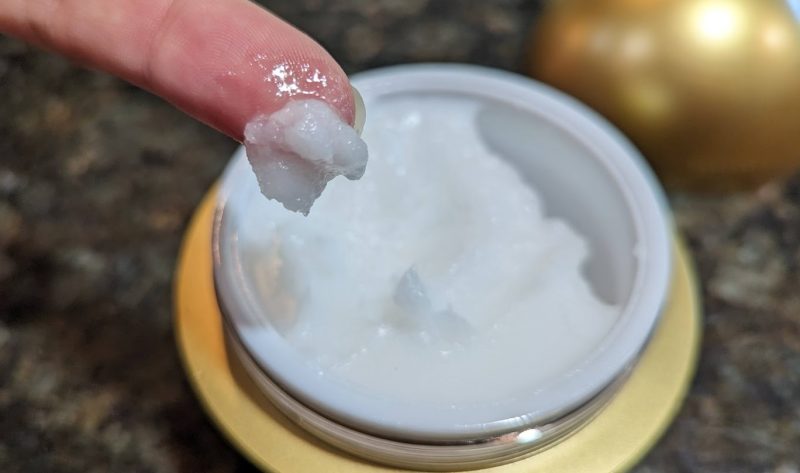 But here's what truly resonated with me: my son and daughter's love for natural products. It seems the younger generation is even more tuned into the importance of going natural. My college-age son swears only by coconut oil products for skincare year-round, and Loloma was his top pick when he packed for college. As for my teenage daughter, she's joined the Loloma bandwagon and loves it!
Whether you or your baby are tackling skin issues like eczema or just seeking that everyday glow, Loloma has you covered. Its versatile magic means it can be your:
Daily beauty go-to: Think hair smoother and body moisturizer all in one.
Bath-time buddy: A dash in your bath offers a hydrating soak.
Baby care companion: From cradle cap, eczema to baby massages.
Plus, its chic gold cylinder container makes it a delightful addition to any vanity and a gorgeous gift option. Pick up a couple for your girlfriends and moms for Christmas now!
What further piqued my interest was Loloma's healing prowess, thanks to its high concentration of monolaurin. It has been known to be helpful for those undergoing radiation treatment too since it is so gentle.
Eager to add Loloma to your natural beauty arsenal? Grab yours on Amazon here.