If you haven't taken a Zumba exercise class, you are missing out!  The Latin-inspired music and fast-paced moves make exercising not only easy, but FUN!  I love how quickly the hour goes at Zumba class – I find myself so absorbed in the music and fun dance/exercise moves that it is over before I notice it.  But Zumba Fitness is more than just classes at your local gym:  Zumba has a strong online presence, and offers everything from fitness DVDs to workout clothing and accessories.  Zumba Fitness provided me a Zumba tank top and capri pants to facilitate my review of their products.
Zumba Fitness Clothing – Fun, Functional, Fashion-Forward
OK, I'll admit it – my workout clothing could use a little amping up.  My typical "gym uniform" is that of a pair of running shorts and a plain t-shirt.  I don't like gym clothing that is clingy or too revealing.  And yet, I'd like to be a bit more stylish while getting my heart pumping.  I was impressed with the  Zumba Fitness website – it really has a great variety of styles, colors, and products.  They carry clothing, shoes, and accessories for women and men.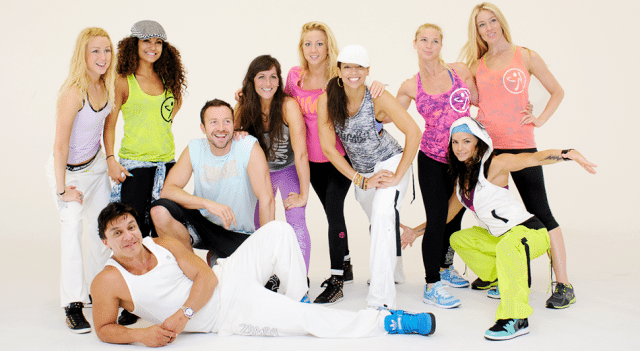 I chose to review the "To Bubble Top and Beyond" and the "Eclipse Capri Pants."
My favorite features of the To Bubble Top and Beyond:
Fun color pallet and up-to-the minute "burn out" look
Lightweight, breathable fabric
Fitted waistband, protecting from wardrobe malfunctions while exercising
My favorite features of the Eclipse Capri Pants:
Awesome ombre shading of colors on the capris
Loose fit for ease of movement
super-soft, lightweight fabric that wicks away moisture
large zippered pocket for holding a MP3 player, keys, or cell phone
I have found myself so in love with the comfort of the Eclipse Capri pants that I'm wearing them to garden, bike ride, or just hang out at home.  Last weekend, my family and I rode our bikes down to the Farmer's Market, and I wore my Zumba capris and tank top.  I loved how comfortable they felt while biking, and how put together I felt while walking around the market.
Buy Zumba Fitness Clothing
You can purchase these items and many more on the Zumba Fitness website.  At press time, Zumba Fitness was having a summer sale with up to 50% off regular prices.  There's no time like the present to spruce up your workout wardrobe!
This was not a paid post. My own opinions were used based on my perceptions and experience. Thank you to Zumba Fitness who provided the products for review.