October is Breast Cancer Awareness Month. So many of us are personally touched by breast cancer in one way or another – our sisters, our mothers, our grandmothers, our friends, our kids' teachers…so many are fighting this fight and many of those are mothers.  This month, honor those that are fighting breast cancer, those that are breast cancer survivors, and the families of those that have lost loved ones. One beautiful way to honor those loved ones is with a beautiful Teleflora's Pink Grace bouquet.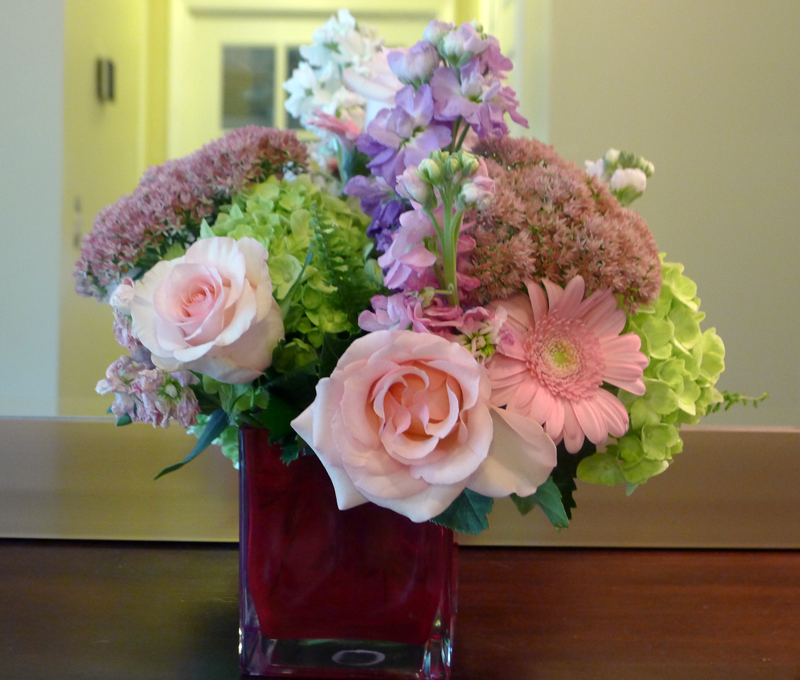 I received product to facilitate this post.
The Teleflora's Pink Grace bouquet  is the most gorgeous bouquet that is sure to put a smile on the face of all the brave breast cancer fighters.  Teleflora will be donating 15% of every bouquet to the Breast Cancer Research Foundation, not only in the month of October, but all year-round. I love when companies give back to such deserving foundations.

Can you imagine the impact receiving such a stunning bouquet would be on those fighting this awful disease? There actually has been research done on how flowers impact lives. According to Harvard University "flowers in the home make a positive impact on lives finding that people are more likely to feel happier and have more enthusiasm when flowers are in their home living environment."
I couldn't agree more. This is a picture of my Teleflora Pink Grace bouquet. It is in my foyer so that every time I walk through our front door, I am greeted by the gorgeous flowers and most fragrant smells.

The combination of my bouquet were so sweet and lovely. I had to 'stop to smell the roses' and all the other flowers multiple times daily because just walking by them throughout the day would stir up the sweet smell, I couldn't get enough.
In fact, smelling flowers is proven to help reduce stress, fight inflammation, fight depression, and even induce healthy sleep. What a good excuse to have fresh flowers year-round in the home or office.
I can think of nobody more deserving of this precious bouquet than a loved one that is fighting, has fought, or has overcome breast cancer. Remember, 15% goes right back to breast cancer research to put an end to this horrible disease that affects 12% of US women.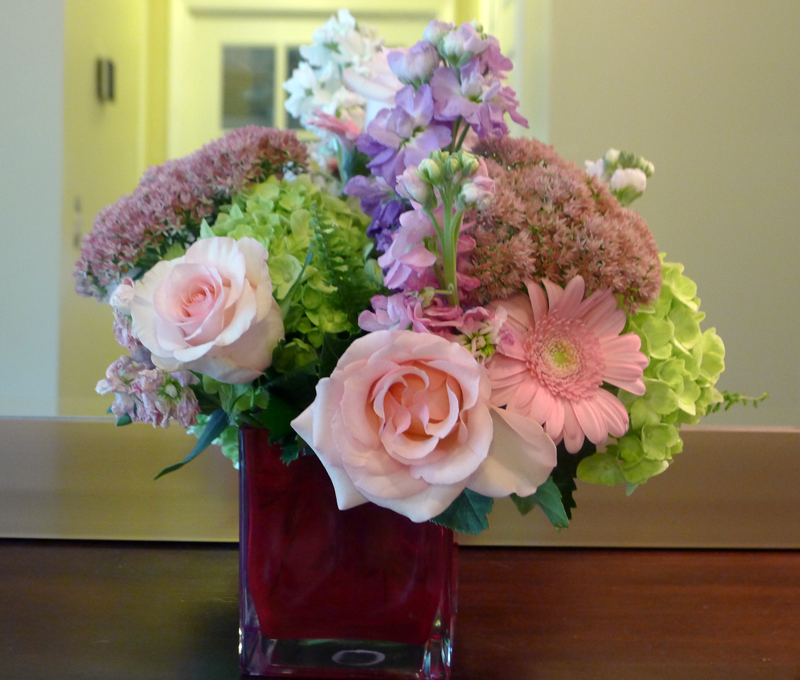 You can purchase the Teleflora's Pink Grace bouquet at Teleflora.com. Prices start at $54.95 for a standard bouquet arrangement. Next day and same day delivery available!
Get social with Teleflora on Facebook, Twitter, and Pinterest.