When CBD showed up on the market, I had hesitations. After learning about using CBD for wellness and trying out a few products over the past couple years, I'm on board. Altwell has generations of experience in health and wellness and a variety of products that can help everyone with better wellness. Read on about the products I use!
This is a sponsored post.
We all have aches and pains – from aging, working out, etc.  I've been using the Lotion with CBD for my 'tennis elbow' and finding some relief. I love that the lotion isn't smelling like other 'pain creams' on the market so I can use it without smelling like I'm 80! This calming lotion helps soothe your muscles and joints and ease tension in your body and mind. Use it anywhere on your body including tired and achy, hands and feet. You can even use it on your pulse points like your neck, wrists or temples.
I've also been using Facial Serum with CBD daily on my face and neck – just a few drops. It is really hydrating which is good for my dry skin – and will help even more when the winter months hit us! I even feel like it is helping with my rosacea.   You can even use on on other problem dry skin area like your elbows, hands, feet, etc. It is a light, non-oily product that absorbs quickly. Again, the smell is faint and not bothersome, at least to me and I'm sensitive to most smells!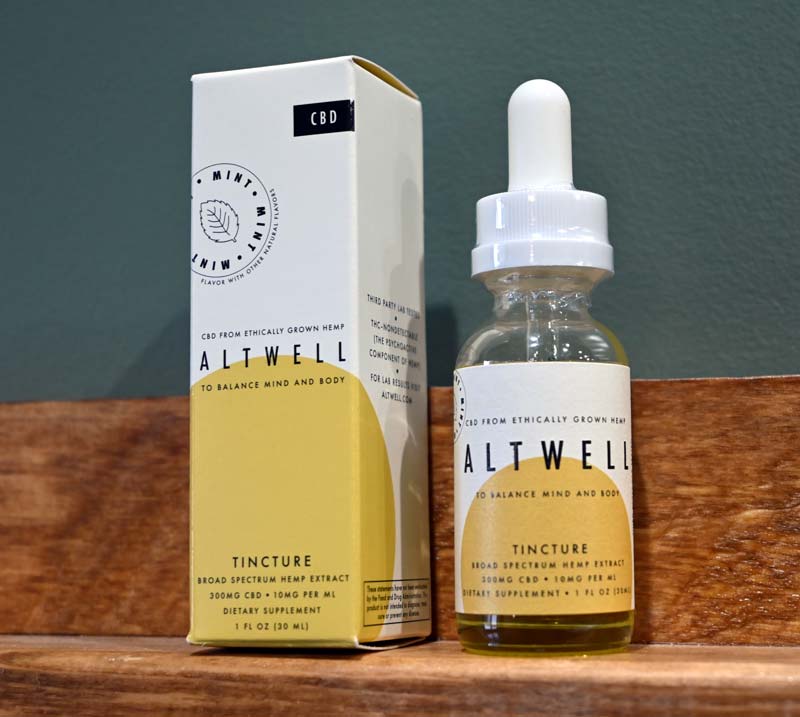 Another cool CBD wellness product form Altwell is Tincture. There is 25mg CBD per dropperful to help give you an extra boost of calmness and balance just when you need it. You can drop under your tongue or add it to a drink.
If you are new to CBD products and benefits or just new to Altwell, request samples!  It's awesome that you can try before you buy – choose up to three products (one sample of each) and pay the shipping cost of $5.99.
*Cannabidiol (CBD) use while pregnant or breastfeeding may be harmful. Keep out of reach of children.