Men deserve high quality skincare products just as women, but there is far less to choose from on the market.  If you are looking for a men's skincare line that offers quality products with ingredients that are good for your skin and are effective, check out Michal & Max.
This is a sponsored post.
My husband has great skin, but as we both age, he also wants to take care of his skin and fight the signs of aging. Up until now, he just uses whatever I use but was excited to check out Michal & Max, a men's grooming line of skincare for upscale grooming and styling.  With a good portion of my blog readers being male, this is a great time to discuss men's skincare products!
Michal & Max's All-in-1 Men's Anti-Aging Moisturizer is the one product that we recommend if you don't venture into any other. 
Just like all Michal & Max products, it offers your skin what it needs sourced from nature – so it's good for your skin. Michal & Max products are committed to not having filler ingredients that other men's skincare products have.  They use natural ingredients extracted using age-old methods that work to nourish your man's skin to defy the signs of aging.  You can use this for your entire face or just target areas like eye bags, dark spots, or on your wrinkles. It'll leave your skin nourished and moisturized with natural minerals.
To really target your eyes, check out the Restoring Eye Cream. It delivers deep hydration to fight all the signs of aging around your delicate eye area.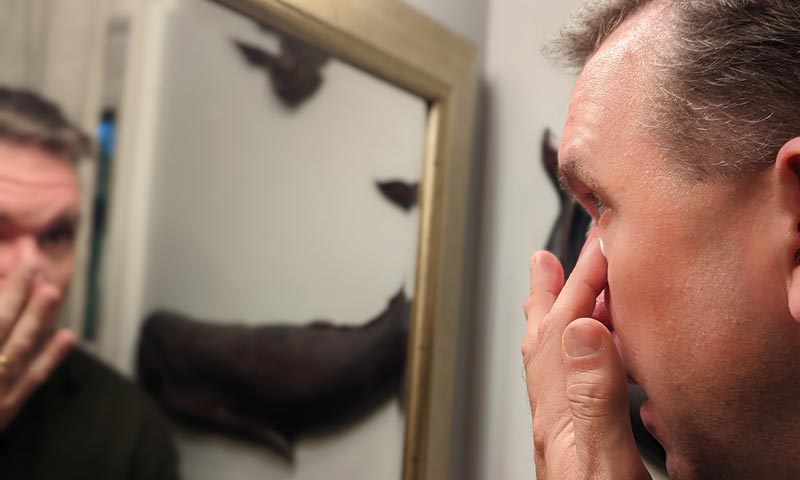 Whether you shave every day or only on office-days, the Hydrating Shave Cream is luxurious to use, leaving your face smooth and hydrated. This shave cream gives you a close, clean, and comfortable shave every time.
It goes on smooth and helps your skin to remain supple while shaving. It uses aloe, jojoba seed oil, and arnica to protect, heal, and moisturize as you shave.
If you want to upgrade to a skincare line of products designed by men – the father & son duo of Michal & Max to a product designed specifically for the modern man, check out their entire line of men's anti-aging and grooming products with free shipping in the USA.