As a mom who wants the best for her family, I strive to find products that are natural and healthy for my family. This includes what my family eats as well as health and beauty products that we put directly on our skin. A family member told me about Yorba Organics and encouraged me to give their products a try. All of their products are 100% natural with wild-harvested organic ingredients. They offer a complete line of beauty and skin care products for the whole family, including baby at reasonable pricing.
This is a sponsored post.
Natural Organic Hair Care
I have used the same shampoo and conditioner for years. I've tried others and not been happy. I tried Yorba Organics and love it!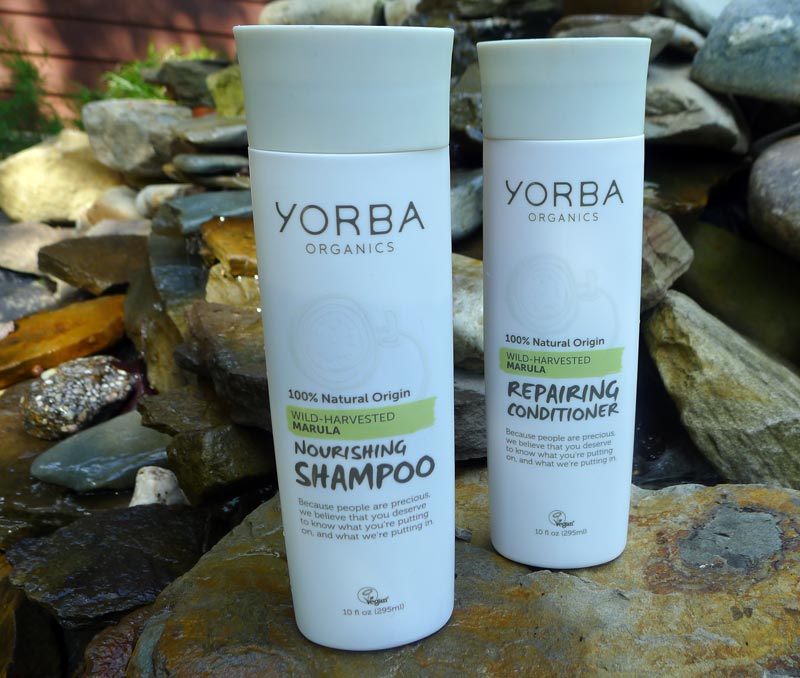 Yorba Organics Nourishing Shampoo leaves my hair feeling clean, soft, and smelling great. Since this product doesn't use harsh sulfates, I wasn't sure how it'd lather. No worries, it still lathers great as you wash your hair with the use of natural, biodegradable foaming agents.
I have to use a lot of conditioner on my hair to make it dangle-free and soft. I started with just a small amount of the Yorba Repairing Conditioner to see how it did and I was surprised that it worked better in a smaller quantity than what I normally use. Plus, it leaves my hair feeling amazing and tangle free.
The secret to both the shampoo and conditioner is Marula Oil. It cleans while protecting your hair with anti-inflammatory properties. My hair feels smooth and smells great.
Natural Body Wash
If you are looking for a natural body wash, Yorga Organics has two to choose from. The Rejuvenating Body Wash is great for daily use as it cleanses your skin it leaves it hydrated. It uses Kalahari Melon to reduce skin stress as well as hydrate and leave skin pH balanced. It lathers really well too which is a must for me and you only need to use a small amount. It leaves my skin feeling soft and moisturized unlike how soap dries out my skin.
I've recently been trying exfoliating products. I really like the Yorba Exfoliating Clay Wash because it mildly exfoliates all of my skin while replenishing it the moisturizing properties of Kalahari melon. It is interesting because it doesn't have little beads in the product to exfoliate like most exfoliating products, it uses a clay wash.
Natural Hand Wash and Lotion
I like to give my family and my guests the best products to use in our guest restroom. Plus, as a product reviewer, I get to hear what people say about products.
Everyone loves the Family Hand Wash. It is made with wild-harvested Baobab. I had no idea what Baobab was until this product. The Baobab tree produces a supr fruit that is full of nutritious calcium, magnesium, prebiotics, and vitamin C. It's great for the skin, leaving it clean and PH balanced. Plus, it smells amazing and leaves your hands super soft. Everyone that has tried it has remarked about how clean and smooth their hands feel after using.
I also keep a bottle of Nourishing Body Lotion with Kigelia Extracts in the guest restroom. It leaves hands feeling nourished without feeling greasy. Some natural products leave an oily residue or don't feel like they rub into the skin enough. This natural lotion is amazing and keeps my hands moisturized all day. Not only is Kigelia good for dry skin, even Eczema but it also has antibacterial qualities and works as an anti-inflammatory and antioxidant product. It smells natural and clean.
Making the Switch to Organic Skin and Hair Care is Easy
I'm really pleased with my experience of Yorba products. I don't miss my conventional products – or their nasty synthetics and chemicals at all! I love that Yorba Organics products are safe for my family to use while also very effective while still gentle.  I can see my family making the switch to all natural, all organic products with this company after using them this past month exclusively. I really like that they have an entire assortment of products for the whole family.
I encourage you to give their products a try if you are also looking for natural, organic personal care products.
Yorba Coupon Code
Use our exclusive Yorba Coupon Code AOM20 to receive 20% OFF entire purchase excluding shipping on www.yorba.com. It cannot be combined with other discount codes. If the order is $30 or more after the discount, shipping will be free as well. The code is valid until October 31st, 2016.
This discount code also works on the Family Bundle where you are already getting a discounted price. You get the below 4 full-size products for only $33 (normal bundle price is $41.80 and retail is $50). Plus, you'd get free shipping! The bundle already makes Yorga Organics a very affordable natural product but with the Yorba coupon code, it makes it amazing at only $8 per bottle!
Family Bundle includes:
Nourishing Shampoo
Repairing Conditioner
Rejuvenating Body Wash
Nourishing Body Lotion
You can also find a local store that sells Yorba products near you.  The only store in Ohio that carries Yorba is in Dayton, Ohio although there are locations across the country. The easiest way to shop is online.