We love our pets. They truly are a member of our family. We love our dog, Cali. We spoil her with attention, treats, toys, and love. I don't know what we would do – especially my kids – without her.
My kids are old enough to take care of her by feeding her, taking her on walks, playing ball with her outside, and grooming her. Those are their jobs since they asked for a puppy. 🙂
The following Healthy Paws® information, product, and gift card, have been provided by Healthy Paws Pet Insurance®. All opinions are my own. 
Part of my kids' chores are to take care of Cali. As a pet parent, my job is to make sure she will be taken care of if tragedy or illness strikes. We've already lost two dogs (one due to old age and the other an accident), my kids were devastated.
Although neither dog could have been saved by medical attention, I never want cost to be the deciding factor in determining the best treatment for Cali, whether she is sick or injured. That is where pet insurance comes into play. Many people don't know pet insurance is available or how affordable it can be, only about 1% of people have it.
Healthy Paws Pet Insurance® is the #1 customer-rated pet insurance. They pay up to 90% of vet bills and give you information on how to keep your dog or cat at their healthiest.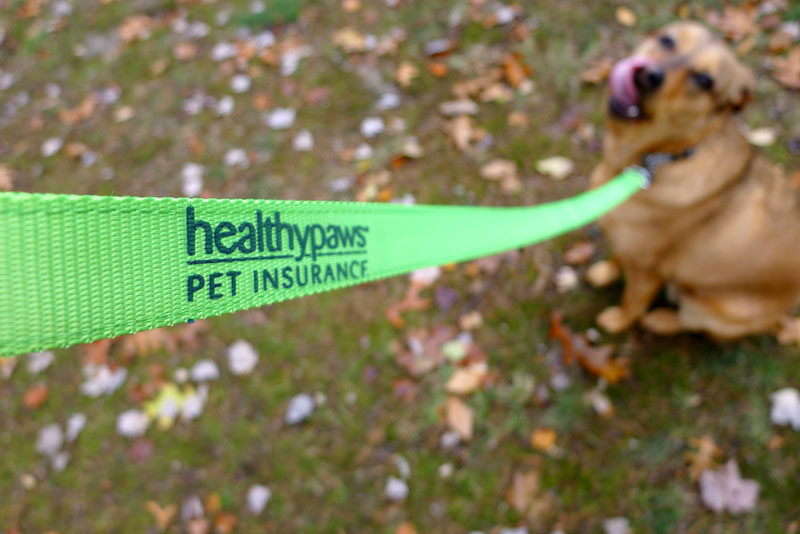 More than anything for me, I love the peace of mind that Healthy Paws Pet Insurance gives pet owners. Just like medical insurance for us, having a quality pet insurance is such a relief when you need it!  I'd hate to have to make the decision between a procedure to help my dog and going into huge financial debt. Just like with our medical expenses, our pets' medical expenses can add up very, very quickly.
If you have a dog or cat, I suggest you at least look into getting pet insurance. You can get a free quote today. Plus, with every quote, Healthy Paws donates money to cover the care of medical costs for homeless pets – so what do you have to lose?
Just like with human's medical insurance, it is better to sign up for it now, before there is a medical issue. In fact, Healthy Paws offers lower priced premiums the earlier you sign your dog or cat up for their insurance. They do not cover pre-existing conditions, so be sure to sign up while they are healthy and young. 🙂
Pet insurance is designed for the unexpected accidents or illnesses that you and your pets can't foresee. It is not a wellness insurance and does not cover wellness care, such as regular vaccines, checkups, flea and tick or heart worm preventative, etc.
Learn more about pet insurance for your cat or dog on the Healthy Paws Pet Insurance website. It doesn't hurt to look into it and it could possibly save your pet's life down the road. Only 1% of pet parents have health insurance for their pets, it is the affordable and proactive way to look out for man's best friend. Once you start enjoying the benefits, tell your friends and get $35 for every friend that joins!
Connect with Healthy Paws Pet Insurance and their customers on the Healthy Paws facebook page and twitter using #gohealthypaws to join the conversation.
Win Light-Up  Leash
A practical way to keep your dog safe (and you!) while taking a walk is a light-up leash.
You have the chance to win your own!
a Rafflecopter giveaway