I wear next to no makeup in the summer, so I want my face to look as youthful as possible. Keeping your skin hydrated with a quality product is essential year-round but especially in the summer. Did you know that the sun also causes skin damage like adding lines and wrinkles around our eyes?!
I want to look and feel my best, so I'm keeping my skin hydrated with Nerium's Age-Defying Eye Serum that contains SIG-1191, a super antioxidant and skin hydrator that targets the signs of aging around my eyes.
I received product to facilitate this post.
I started using Nerium skin care products about a year ago and saw amazing results.
My skin hasn't felt or looked this good for years.  I love their day and night time moisturizer but I'm in love with the Age-Defying Eye Serum as it targets my problem eye area with immediate results. I started using the eye serum about a month ago when I first introduced it to you.
I love that it provides immediate results, just check out this video to see the results in 30 seconds!
I've been using Nerium products for a while now so I don't see drastic results but I can tell a big difference. Here is a before photo of me, with no make up.
This is an after photo taken 10 minutes after using Nerium, again with no make up (besides mascara).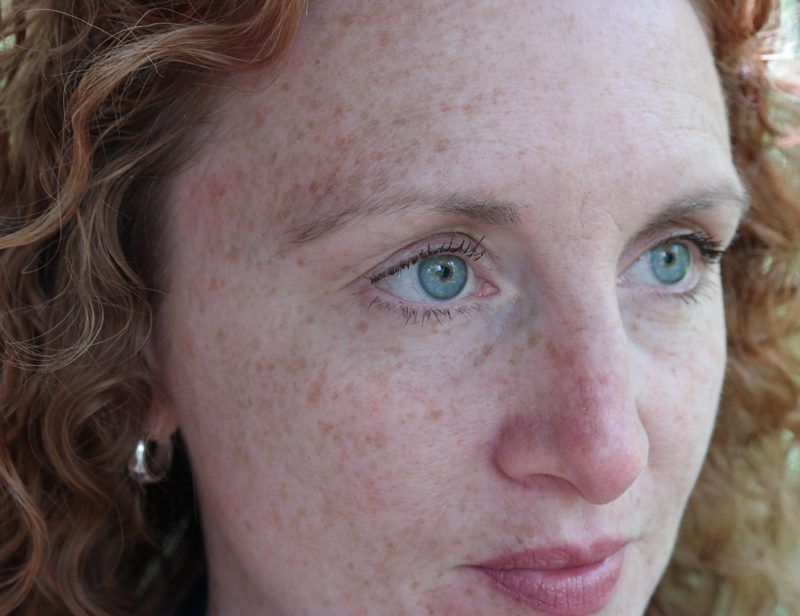 It quickly helps reduce the appearance of fine lines and wrinkles around the eye area, making you look and feel years younger. It keeps the skin around my eyes ultra-moisturized, feeling amazing, and looking even better. It is very lightweight and fragrance free. If I choose to apply make-up, I can immediately after applying the eye serum as it dries quickly.
Not only does this eye serum give immediate results but it helps deliver long-term benefits when used daily too. When used daily, it helps combat harder to fight signs of aging like dark circles, puffiness, lines, and wrinkles.  I just a small dab in the morning after washing my face and again at bedtime.
The small, 10 mL bottle last a long time as you only use a tiny drop at a time. It is even the perfect size for vacationing as it is easy to pack and TSL approved for keeping in your carry-on while flying.
You can purchase Nerium Age-Defying Eye Serum on the Nerium website. If you're not completely satisfied with your Nerium purchases, we offer a 30-day money-back guarantee to all our customers.