Hair thinning and hair loss is a hard subject to discuss. There is so much misinformation and gimmick products on the market that many people would rather not even bother trying anything. It is such a sensitive topic that many people don't even feel comfortable talking to their spouse about it – for many, it seems inevitable – if your dad has hair loss, then the son will too. Let's talk a little about hair thinning and loss and about real solutions. I received product samples and a promotional item as a thank you for participating. I participated in a campaign on behalf of Mom Central Consulting for Viviscal.
What Causes Hair Loss and Thinning?
There is more to hair loss and thinning than genetics.  Hair loss and thinning is caused by a lot of factors including:stress, tension, skin disease, thyroid disease, excessive exposure to chemicals, hormonal and nutritional issues, medication, chemotherapy, radiation, and existing health and medical issues.
Real Hair Loss and Thinning Treatment
The problem with many hair loss and thinning treatments is that they fail to address the root cause of the problem which is a form of vitamin and nutritional deficiency within the hair itself which can be brought on by a number of external factors such as stress, hormonal changes, and illness to name a few.  Other hair loss products fail to get to the root of hair loss problems, only offering cover-up solutions. Viviscal provides a safe,  proven solution to those with thinning hair – for men and women.
Our Experience with Thinning Hair
My husband started noticing hair thinning in his 20's. It bothered him at first. We actually talked about getting expensive treatments but when he saw how much time, money, and effort that was involved on a daily basis, he decided against it. I'm sure you agree that most people are not interested in spending all their time and focus everyday on hair loss, especially men. My husband wasn't into it.
Now that he is in his late 30's, hair thinning isn't much of concern. His hair thinning really hasn't changed much since he noticed it thinning 15 years ago. It is a good thing too, because he isn't going to take the time and energy to mess with his hair with special shampoos, treatments, sprays, etc. on a daily basis. I know this is just how my husband is, it isn't something I feel like I have the right to force on him to change – nor would I want to. It would be like him telling me that maybe I should watch what I eat a little more so I could drop 10 pounds. The topic of hair loss and thinning is sensitive for most, just like weight.
Hair Loss and Thinning Treatment – from the inside out…
When I was given the opportunity to work with Viviscal in the discussion of hair loss and thinning, I approached my husband. This would be his decision. I told him about the various Viviscal products and he was interested in the Viviscal Man vitamins.
Viviscal Man  promotes existing hair growth from within. Ingredients found in Viviscal Man include AminoMar™, Biotin, Zinc, Vitamin C, Horsetail extract, and Flax Seed to encouage hair growth. AminoMar, a mix of marine proteins is the active ingredient in Viviscal. The Flax Seed in Viviscal Man has properies believed to be a DHT blocker – DHT is the hormone that is a contributing favor for male pattern baldness.
My husband can handle this hair loss and thinning treatment because it is easy! Simply take 1 easy-to-swallow tablet in the morning and one in the evening. He keeps it on his desk, so he doesn't forget – easy peasy as my kids would say.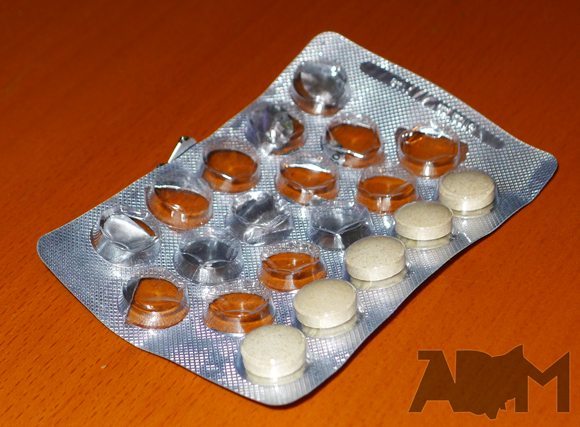 The main reason my husband prefers this hair loss and thinning treatment over others is that he doesn't have to mess with his hair with all sorts of products, steps, instructions, etc. He doesn't want a constant reminder or the stress of multiple steps, Viviscal Man is simple and straight forward – plus it addresses the issue, not just the problem.
[exceptional-citing quoted="matt" template="elegant" date="" ]Viviscal Man is easy and allows you to skip the whole problem, just take them and don't even think about it. [/exceptional-citing]
How Viviscal® Man works – Your hair core absorbs the nutrients to strengthen the hair and roots from the inside. It normally takes 3-6 months of daily use and then users will see dramatic improvements in hair density, thickness, and length.  After the 3-6 month period, maintain with just one daily.
You can buy Viviscal® Man at Walgreen's, Duane Reade, and Rite Aid for $49.99.
Viviscal Hair Filler Fibers
For those that don't want to wait 3-6 months for noticeable improvements, Viviscal Hair Filler Fibers might be for you. They contain fillers with microscopic, electrostatically charged fibers that stick to the hair to create an illusion of volume and thickness. It surprised me that you just shake the soft fibers onto the hair. Then, run your hands through your hair. That's it. The fibers evenly scattered and bound to the hair shaft.
It looks like I have hair shavings on my hand, doesn't it?  It isn't something that can leak coloring when it gets wet like other fillers.  Viviscal® Hair Filler Fibers product comes in 5 natural shades for both men and women. My husband doesn't have a real need or desire to use a filler product, however it looks like a natural product for those that would like to hide the appearance of thinning hair.
You can buy Viviscal® Hair Filler Fibers at Rite Aid for $24.99 for about a 30 day supply.
Viviscal Coupon Code
If you would like to try either of the above products, use Viviscal coupon code VIVISCALMAN at the checkout on Walgreens.com. This Viviscal coupon code is valid through the end of July 2013.
Like Viviscal on Facebook
What do you think?
Why do you think hair loss and thinning is such a sensitive topic to discuss? Do you think the above Viviscal products could help you or a loved one with this sensitive issue?