The standard American diet has deficiencies in essential nutrients that are required for good health and wellness.  As moms, we need to ensure that our kids are getting the vitamins they need. Children's Oxylent is a high quality kids multivitamin in an effervescent form. Your kids can just drink this multivitamin mineral drink.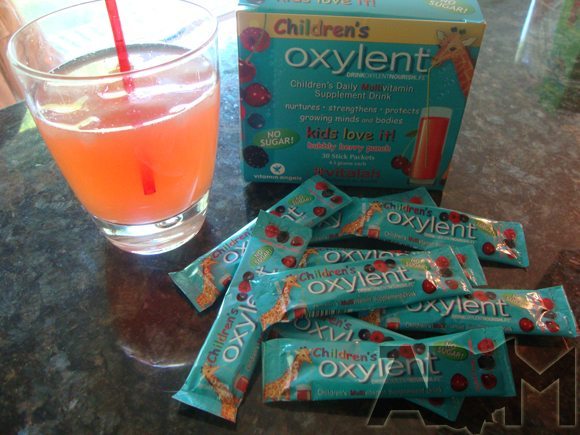 Children's Oxylent contains no sugar but still has the great natural flavors of Bubbly Berry Punch.  It is sweetened with stevia. Children's Oxylent. Kids like the berry flavor. You can drink it plain or add ice to the multivitamin drink. My kids like it better when it is chilled. I like to use special shapped ice cubes
to make it even more exciting.
We know that kids and adults alike need to take a multivitamin to get the nutrients and vitamins missing from our diets. But why Oxylent? Children's Oxylent Effervescent Multivitamin Drink gives kids what they need to nurture their growth and development, strengthen their bones and muscles and prtect their immune system.  Children's Oxylent Effervescent Multivitamin Drink contains Vitamin A, Vitamin C, Vitamin D3, Vitamin #, Thiamin, Riboflavin, Niacin, Vitamin B6, Folate, Vitamin B12, Biotin, Pantothenic Acid, Calcium, Iron, Iodine, Magnesium, Zinc, Selenium, Manganese, Chromiun, Sodium, and Potassium, and Choline Bitartrate.
Plus, the effervescent formula is easily absorbed. And, there is no need to swallow tablets, capsules, or gummies.
Oxylent also provides easy to digest, effervescent prenatal multivitamins and multivitamins for adults. Oxylent Prenatal is an easy-to-digest multivitamin and mineral drink that doesn't require swallowing large tablets. It offers key nutrients expectant moms need for you and your baby before, during, and after pregnancy.
Buy Children's Oxylent Effervescent Multivitamin Drink
You can buy Children's Oxylent on the Oxylent website for $24.95 or on Amazon.com.
Use Oxylent Coupon Code: AOMOXYLENT on the Oxylent website for 15% off now through July 31, 2012 on your entire order.
This was not a paid post. My own opinions were used based on my perceptions and experience. Thank you to Oxylent for the products for review.