When I was an expectant mom and a lactating mom, I analyzed everything I ate, supplements I took, and products I used for the safety of my baby.  It can be a daunting task. There is a new line of skincare made especially for new and expectant moms called Belli Skincare.  All of Belli Skincare is formulated with teratology screened ingredients that are safe an without teratogens – the chemicals, synthetic, and natural ingredients linked to birth defects and miscarriages.
I received product to facilitate this post.
You can use Belli Skincare with peace of mind, knowing that they have you and your baby's health as their #1 priority.
Expectant and new moms can expect breakouts as a result of surging hormones during pregnancy.
Belli Acne Spot Treatment is a safe treatment to clear existing and prevent new breakouts. Belli Acne Spot Treatment does not contain salicylic acid, glycolic acid, and benzoyl peroxide that most acne treatment products contain that shouldn't be used during pregnancy.
Belli Anti-Blemish Facial Wash is a safe and effective facial wash that utilizes a naturally occurring ingredient found in the body called lactic acid to cleanse and treat blemishes.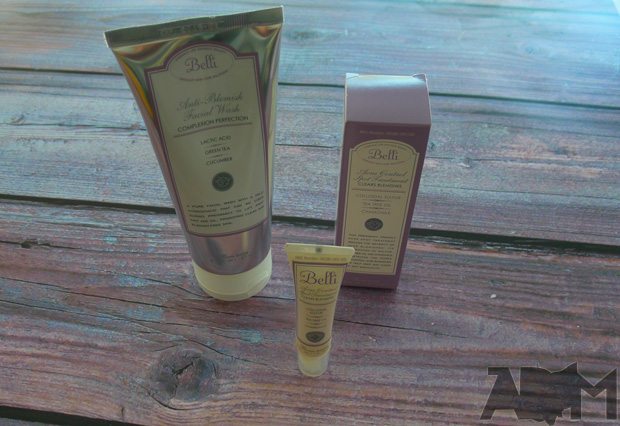 The best way to treat pregnancy stretch marks is to prevent them. The Belli Elasticity Oil works to prepare your skin for stretching during pregnancy with a silky oil that is lightweight on the skin.
If you already have stretch marks, the Belli Stretchmark Minimizing Cream uses ingredients safe for nursing moms to smooth out stretch marks.
This was not a paid post. My own opinions were used based on my perceptions and experience. Thank you to Belli who provided the product for review.