Sleep is important for growing kids. Give them the best chance at a good night's rest with comfortable, organic cotton pajamas. We reviewed SkylarLuna organic cotton pajamas 4 years ago and my daughter still wears her pajamas. Although they are too small on her, they are just so comfortable that they have become her favorite summer pajamas.
We were happy to add a couple new styles to her summer pajamas wardrobe for this review.
We just returned from our trip to Myrtle Beach where my daughter enjoyed sleeping and lounging in one of SkylarLuna's new short sleeve pajamas.  What a sweet design with the fresh and feminine palette of grape and ivory. Made entirely from Turkish organic cotton, my daughter could live in these pajamas, they are so soft, cozy, and beautiful.
As you can see in the header image of the babies, this is the same exact print available for babies in a size as small as 12-18 months and for my daughter in a size 10!
The style is made for warm summer nights too.
The Roses pajamas are classically styled with modern rose prints that my daughter delights in, even on early mornings when her mom asks for a quick picture before heading to the beach! 🙂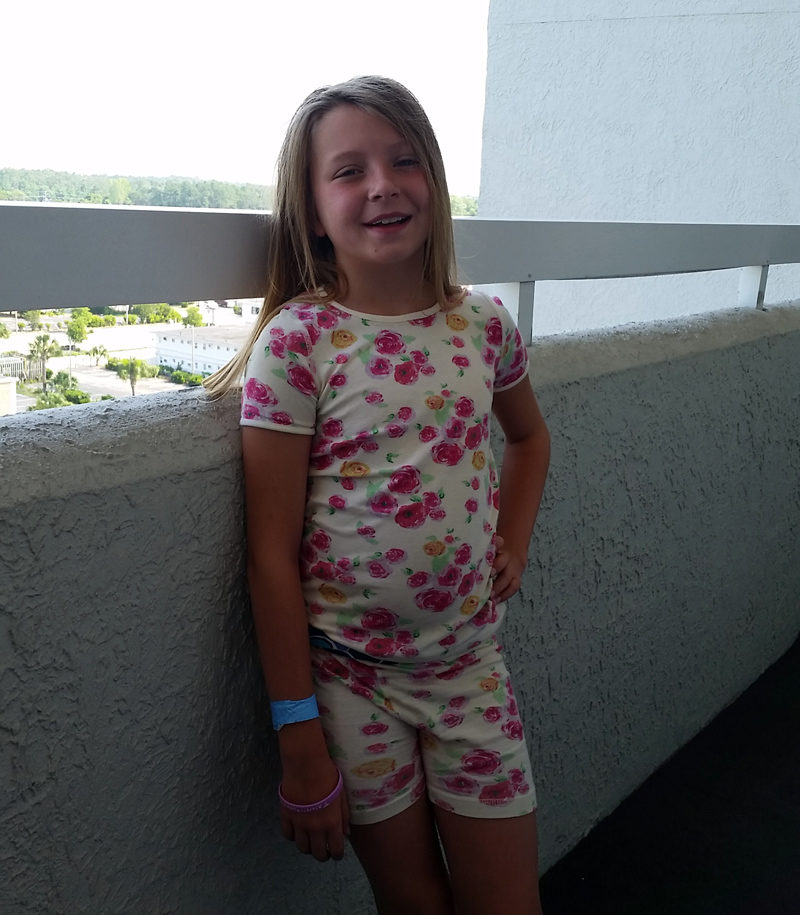 Again, this is the same pattern and Turkish organic cotton material used for the baby pajamas too.
Another thing that my daughter really appreciates is that all SkylarLuna pajamas come tag-free so there is no itchy tag to distract her from falling asleep.
Check out all the short sleeve and long sleeve designs on the SkylarLuna website. Most pajamas cost $29 each for girls and boys size 12 months – big kid size 10.