Fit Made Fun Day was Saturday September 6th, on that day LeapFrog set out to break a world record to get kids up and active.
This is not a paid post, I received product to facilitate this post.
We got to participate all the way here in Ohio.  Mom Select, LeapFrog and CLIF kids had us covered with some great goodies for the kids to use while participating in fit made fun.
A Good Start
We started out our party with food. We wanted to make sure the kids had plenty of energy to do their best. We had Strawberry Lime water , bananas, Protein-packed pitas and of course CLIF Kids bar's .  I was worried the kids wouldn't like them but they were a hit and I had to make more! I loved them too!
Fill pitas with Turkey,cheese, spinach and cucumber

Place on platter and serve
Game Time
After eating, we played Frogs on the lily pads. Here is where the kids got to try out and fall in love with the new LeapBands by LeapFrog.
In this game we changed it a little since the Frogs kept falling over. So they were sleeping frogs. Instead of leaping over the frogs they pushed the challenge button and zig-zaged  though the frogs, trying not to get tagged.
We were a little short on space because it rained all day. So we did our best indoors.  The kids loved the silly challenges and played several times.
They also loved playing the challenge relay and other games before we  took the Fit Made Fun Day Record Breaking Challenge. My boys want to wear their bands all day everyday! I love that I can set lock times so they can't play at school or in bed!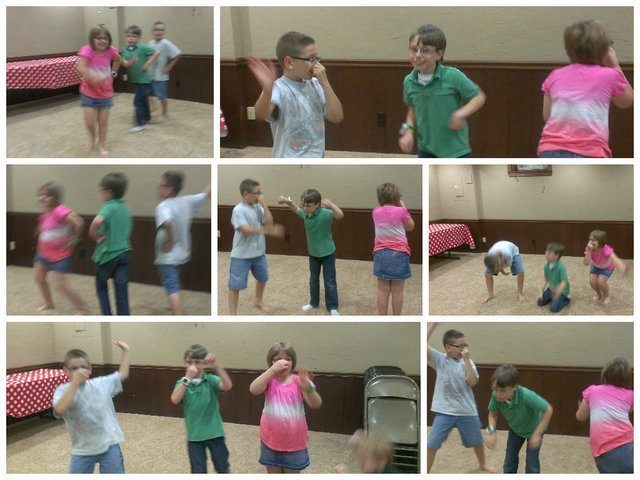 Fit Made Fun Day Record Breaking Challenge
The Fit Made Fun Record breaking challenge, was fun and exhausting. We had to cheer the kids on as to them it felt like forever.  After completing all 3 tasks the kids took a break.
We were very proud of them and rewarded their hard work with DIY yogurt parfaits. The loved it! They enjoyed talking about how they were helping break a world record. Instead of making awards they opted to color the characters from the Leapband. They were awarded with awards and many CLIF bars as a prize. Check out the video of a few of the kids doing the Fit Made Fun Challenge.
This was not a paid post. My own opinions were used based on my perceptions and experience. Thank you to Mom Select, CLIF Kids and LEAP FROG who provided the products for the review.