Read any good books lately? I've found a few for the new year that I can't wait to enjoy – all are of my interests, so hopefully you'll enjoy them too!
This is a sponsored post.
I love gardening and learning about plants. In the Garden: An Illustrated Guide to the Plants of the Bible is a beautiful hardcover book worth gifting and one I plan to keep out on my coffee table.  What I love about this book is that it is not only informational and I'm learning about plants but it is also a sort of devotional at the same time.  The book discusses how God's creation didn't just stop in Genesis but continued to play a role throughout the Bible.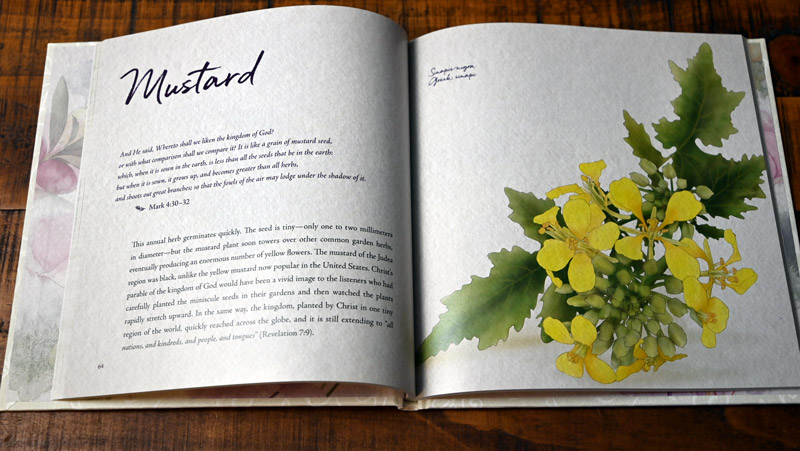 For instance, it talks about the barley that Ruth harvested and the hyssop David craved – and other more known like the sycamore tree Zacchaeus climbed and the frankincense the wise men brought. Along with learning about the plants of the Bible, you'll learn some gardening tips as well!
Love Your Story: Let God Define Your Story To Be The Champion You Were Meant To Be is the perfect sized book to keep with you in your purse for lunch time at work and to give as a gift when you take a dish to a friend who is down or sick. 
This inspirational book takes the reader through an uplifting series of pages dedicated to embracing who you are – which is a champion in the waiting!  It takes the reader on a journey of looking at who they are in God, who they are in Christ Jesus.  With so many people down and depressed over the pandemic, this little book may be just what you need to be reminded of your strengths, your true path in life and the favor God has on you.
If you are a foodie like me, you'll love Deep Flavors: A Celebration of Recipes for Foodies in a Kosher Style. I was able to speak with the author, Kenneth Horwitz and learned how passionate he is about flavor and showcasing delicious kosher style foods to the world. Whether you eat kosher or not, you'll love these recipes and flipping through this gorgeous book.
If you are looking for inspiration, look no further. This book is designed by a home cook with 51 years of experience creating recipes! Some recipes are from his mom, wife, and daughter. These are family recipes that he is sharing with the world- and may soon become favorite family recipes for your own family soon. This is another book that is worth gifting!
This Everyday Healthy Cookbook is perfect for the new year as many are committing to eating healthier as their resolution. This is not a diet cookbook, it is a cookbook dedicated to people wanting to eat healthier with whole foods and great flavor.
The recipes in this book are not just there for taste and flavor – of which the recipes do exemplify but each and every recipe is purposeful in featuring nutrient-rich recipes that offer better nutrition for you and your family.
This is the perfect cookbook for foodies and home cooks that like flavor in their lives but want to eat healthier.