Screen time is going to be a big issue for kids and tweens this summer. We have to get ahead of it before it becomes a problem. Kids will have a lot more time on their hands. Although I fully support playing outside and enjoying summer, there are plenty of times that kids will be inside or traveling in a car or airplane too. To keep them off screens, we need to be prepared.
Below is a list of summer activity books that will keep your kids off screens at least for a while. Most are good for kids and tweens with some good for teens as well.
Puzzle & Seek to Find Books
Kids and tweens love puzzle and seek to find books. They are full of fun activities, mazes, jokes, riddles, and colorful pages!
Highlights Puzzle Books
Highlights has several puzzle books to choose from including Photo Puzzlemania and Hidden Pictures Dinosaur Puzzles below that promises hours of fun!
Photo Puzzlemania is a new type of puzzle challenge with colorful photos clipped into what looks like an actual jig saw puzzle. It isn't as easy as it appears, your child will check and double check to see if it matches up.
If your child loves dinosaurs, pick up Hidden Pictures Dinosaur Puzzles. There are over 100 puzzles to solve as well as 1,200 hidden objects to search and find.  This is the ultimate find-it book with 144 pages! 
Secret Hidden Pictures Puzzles  is another fun seek to find book that adults may or may not even be able to do, depending on your vision!

This book really messes with my eyes but kids love it as they feel like a real detectives searching for not-so-obvious hidden objects by moving the special plastic lens over the puzzle scenes!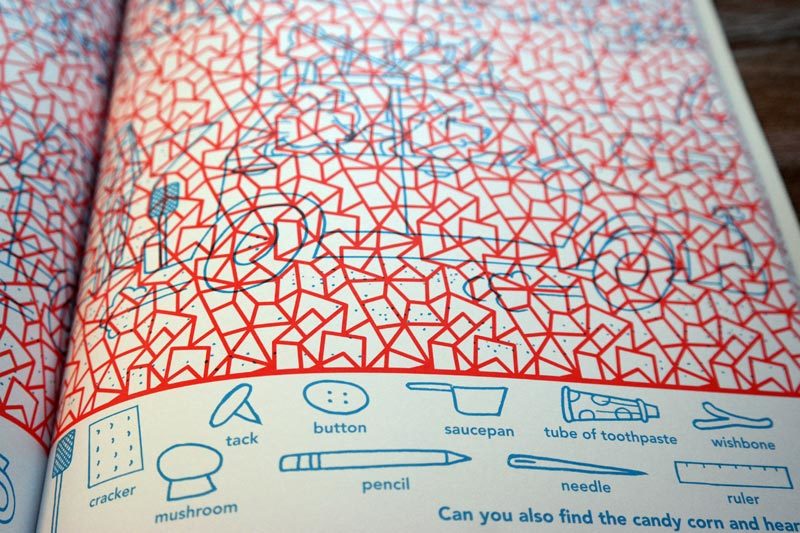 Where's the Llama?
Kids can go on an around-the-world adventure searching for 10 fun-loving llamas in famous locations all over the world including Netherlands' world-famous tulip festival, a historical Indian palace, the incredible Cambodian jungles, and more.
Where's the Llama is a seek and find book that is not as easy as it looks! The clever llamas hide very well in plain site in over 17 regions around the world.
How to Draw Books
Whether your child likes to doodle or loves to draw, a how to draw book is perfect for the summer.  Get them a book on something they already like to draw or a brand new challenge!
Chibi Art Class
Your child or tween will enjoy learning out to make anime and Chibi cuties and beasties in Chibi Art Class.
Learn how to draw and color their signature features and props with step-by-step instructions. How can you not resist those adorable baby-like faces?!
Draw Adorable Animals
Draw 62 Animals and Make Them Cute is for beginning artists and those that want to go beyond just drawing animals but also hot to make them cute.
First, this book teaches you how to sketch animals with visual step-by-step instructions. Next, it gives you ideas on variations that turns that animal into an adorable animal full of cuteness! This drawing book is good for kids, tweens, and teens that like to draw. 
Sticker Books
Sticker books are so fun! Kids of all ages enjoy stickers and these books put the stickers to work to create art and fun play.
Paint by Stickers Kids Unicorns & Magic
Paint by Stickers Kids Unicorns & Magic is more than just a collection of stickers.

Your child can create colorful designs and even 'paint' unicorns, a dragon, a princess, and more by placing the numbered sticker onto the numbered spot on the page. This is a creative way to make art without all the mess, making it perfect for traveling as well! It is a fun activity that can be done all at once or in stages depending on your child's age and attention span. Piece by piece kids will see fantastic images come to life! Each of the 10 pages are perforated so your child can remove to put on display.
EyeLike Stickers: Trucks
If your child likes trucks, he is going to love EyeLike Stickers: Trucks with over 400 full-color stickers!
This book includes construction trucks, ice cream trucks, fire trucks, pickups, garbage trucks and more reusable stickers. There are even traffic cones, streetlights, road signs, and more to create his own site. The stickers are reusable and includes a playmat for hours of fun. 
Soap Carving Book
This activity book requires a little more than imagination, it requires soap! Ultimate Soap Carving goes beyond the youtube sensation of carving soap into shavings to actually designing unique carvings!
This book includes step-by-step instructions to make cool and adorable designs with soap. Plus, it shows how to make new bars out of the shavings.  These soap carvings are very giftable too, the book shows how to give as a gift once you are done. 
Journal for Tween Girls
Summer is the perfect time of reflecting and journaling. The Keeper of My Heart is a book dedicated to girls ages 9-12 to fully realize the love of God for them.
This book helps girls find their self-worth in God and gives them a time to reflect on what they read with a journal for each section as well as beautiful word art to color.
Traditional and Audio Books
We also love reading and listening to audio books during the summer. We have many book reviews for kids, teens, and adults, check out all our book reviews here.