Summer is a time for water balloon fights, swimming, and spending hours outside – oftentimes in wet swimwear. If you are male, swimming season can be uncomfortable too. The mess lining is a pain, literally. It's uncomfortable. Add wearing a wet swimsuit all day at the pool, beach, or waterpark and it can be a painful or at least uncomfortable experience. Now there is a chafe-free, quick drying swimsuit for all boys and men.
I received product to facilitate this post.
Dryfins is amazingly comfortable swimwear for boys and men. Once you dry the trunks on, you'll never go back to annoying mess lined trunks.
My son's friend is checking out the Dryfins Classic Red Boys Board Shorts.
His first reaction was to the liner and how comfortable it is. The quick dry liner is amazing, from what I've heard. It dries quickly, is comfortable, and protects from chafe, rashes, and burns. Apparently the mess lining in all other swimwear is annoying and uncomfortable. I now must purchase a pair for both my son and husband because they both agree – I had no idea before now.
I like the relaxed, classic style of these board shorts. They even have two deep pockets in the front and one in the back for collecting shells on the beach!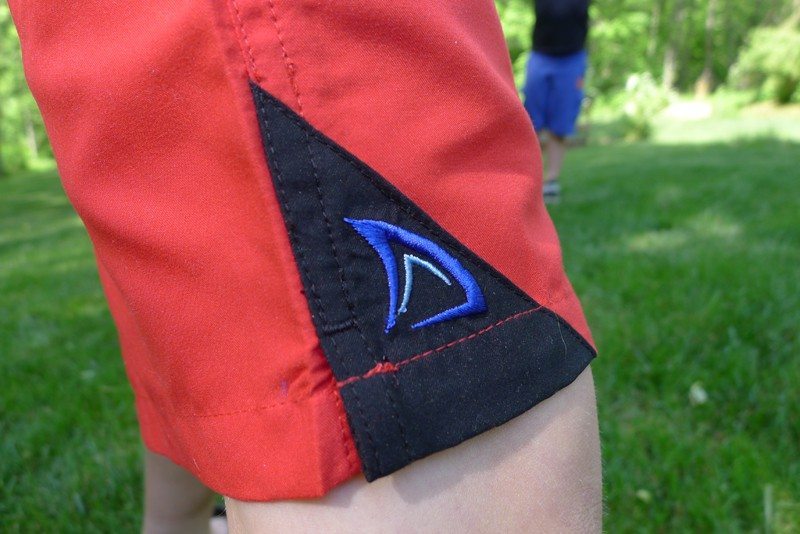 You can purchase the Dryfins on their website for $42 for boys and $52 for men. The sizes run small, so order a size up and check the waist measurements carefully.