Amazon Prime Day deals are here and the savings are amazing. I know two amazing brands with fabulous deals on products every family needs. myCharge creates a variety of portable power banks that have convenient features like built-in charging cords, wall prongs and carabiner clips and Tapplock creates smart fingerprint padlocks that do not require combinations or keys. Not a Prime Member yet? Try Amazon Prime FREE for 1 month!
myCharge Prime Day Deals
myCharge is one of my favorite brands. I started using their power banks years ago and they are still up and running on a daily basis. It is how we keep all of our electronics (phones, tablets, laptops, gaming systems, and more) charged while on the go, especially while traveling.
Some of the best selling myCharge items on sale for Prime Day include:
HubMax can give your family up to 6x extra battery with a built-in iPhone & micro-USB cables with a powerful rechargeable 10050mAh! The cables are built-in so you can easily keep your tablets, smartphones, and USB devices charged without fumbling for a cord.

The HubMax Universal is the first charger combining Apple Lightning and USB-C cables with a powerful 10050mAh portable charger!
The AdventureMax is a rugged portable charger that will give your active family 6x extra battery with 2 Built-in USB ports and powerful 10050mAh portable charger. Read all about our experience with AdventureMax with our review here.
You are not going to want to miss myCharge prime day deals because they are amazing, catch them July 8 – 26, 2019.
Receive 20% off myCharge HubMax, HubMax Universal, HubPlus or HubPlus Universal purchase on Amazon.
myCharge Prime Day Discount Code: 20OFFPOWER
Get 20% off these myCharge items through Amazon
Get 20% PowerCord GO items through Amazon:
Plus, if you buy through the myCharge seller Amazon page, you can get $5 off each charger and you can double up and use a 20 percent off promo code (20OFFPOWER) as well!  Do yourself a favor and stock up on these myCharge portable chargers now to keep your entire family's electronics charged and ready for summer adventures ahead.
Tapplock Prime Day Deals
Forget your lock keys and combinations, Tapplock lite gives you lightning fast fingerprint access or even bluetooth access and Morse-Code unlock options!
You have 3 ways to securely and quickly unlock your portable lock for lockers, luggage, briefcases, and other things you need to keep secure.Tapplock lite – Ash Black is on sale now for $41 (originally $59)!
Tapplock one+ – 7mm reinforced stainless steel shackles, strengthened by double-layered lock design with anti-shim and anti-pry technologies.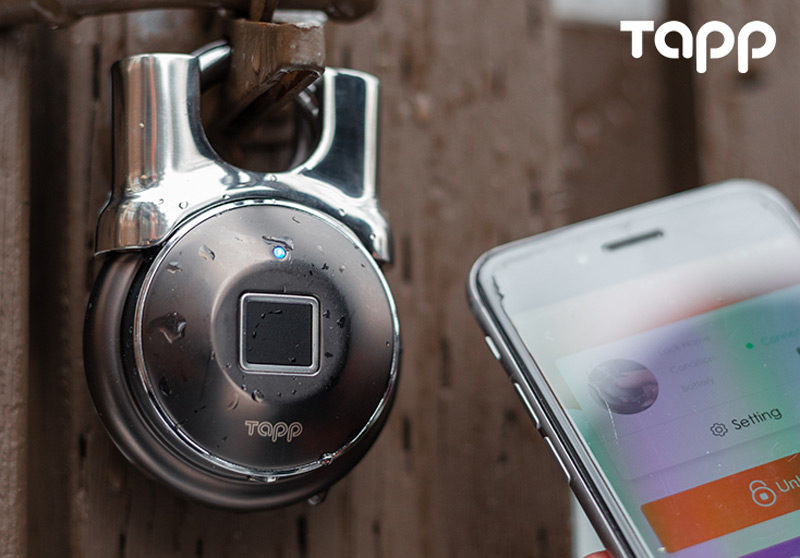 Tapplock one+ is the ultimate utility fingerprint padlock. Tapplock one+ Gun Metal is on sale now for $69 (originally $99)!
Catch these Tapplock Prime Day Deals for a limited time only to keep your family secure!