I know not everyone is like me, but I like unique names. Both my boys have names I will never find on the sweet little treasures that are pre-personalized. Sometimes I feel bad. Now I have a custom personalized book for my youngest. Following Featherbottom, is a sweet book that makes your child's name just as special as they are.
I received product to facilitate this post.
Who is Featherbottom?
Felix Featherbottom is a stork who races around the globe to build your child a special name. He and his frog buddy, Pierre Du Pond, take off to find the letters by visiting counties, cities and more. From A to Z Marblespark Personalized Books has every letter covered.
Personalized Book with Child's Name
On each page a new letter is added to your child's name. For Kiernan's book I personalized the dedication, and his first/ last name and his nickname, and his birth date.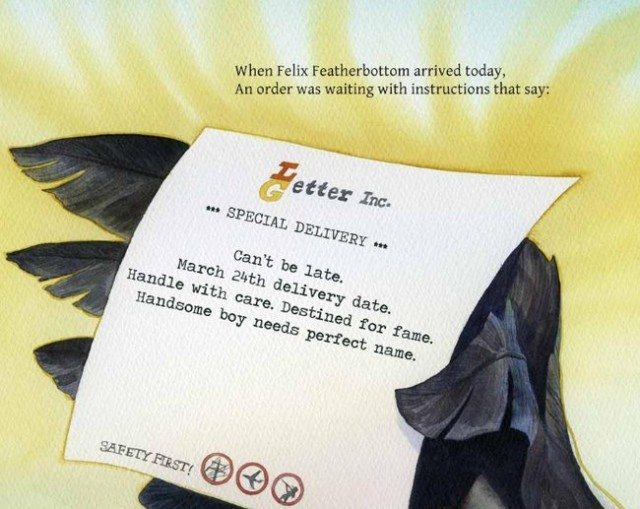 You can add your child's middle name also if you like, but with many duplicate letters in his name I didn't want repeat pages. ( Even with 3 N's in his name there weren't any repeats but if I had included his middle names there would have been a total of 5 N's , there are between 2-4 letter options available though.) The writing by Philip Haussler is fun and sweet, keeping both my kid's waiting to see what the next page will bring.
I Spy
Each page adds one letter to your child's name. It has a paragraph about where Felix and Pierre found the letter and has a I spy for all the items in the picture that match the letter. What a great way to teach your child a mini geography lesson and make reading fun. When we play I spy, I just ask Kiernan to find the item and he points it out. He loves searching each page. The illustrations by Brad Sneed are soft but so beautifully vibrant. Also for the cover you have three color options, blue sky, dusk or dawn.
Multi-use Gift
Many gifts like this that use a birth date and name are made for babies. This book can be used for a child of any age. Not only any age but also any situation, the book never says BIRTHDAY, it just says special delivery. So maybe you are adopting a child, wouldn't this book make them feel extra special with the date they first came into their forever home? My 7 year old even enjoys this book, he said it makes him feel like his brother is a special gift. Just look at them reading together!
Where do I order?
You can order a copy for your child/grandchild or friends online for $32.95. You can also order a gift card if you don't have the information to personalize the book right now. This would also be a great baby shower gift!
This was not a paid post. My own opinions were used based on my perceptions and experience. Thank you to MarbleSpark who provided the product for review.