Still deciding on a gift for Mom this Mother's Day?  Give your mom a gift that will bring her joy and remind her of her children every time she sees it. I treasure every gift my children give me, especially those on Mother's Day. I especially love the gifts that I can enjoy year after year. I know that those gifts will only be more precious as the years pass and my kids grow. Below are a few gifts that I know will bring moms joy, order now in time for Mother's Day!
This is a sponsored post.
Give your mom a piece of jewelry that will make her shine with a timeless piece from Delicora. Each piece is handcrafted with 14k gold-filled or sterling silver and with semi-precious stones.  Mom will love the beauty, style, and how versatile Delicora jewelry is – wear it daily or as a statement piece.
Whether you give your mom a single piece or start her own Delicora collection, she is sure to smile every time she looks at each piece of lovely jewelry because the pieces are stunning but also because they will remind her of her children every time she wears it. Oh, and to be sure, these eye-catching jewelry pieces will spark many conversations about her children when she receives compliments every time she wears them. Shop Delicora now!
Moms at every stage in motherhood deserve comfort and rest!  Give your mom the softest, most innovative blanket available by PediPocket.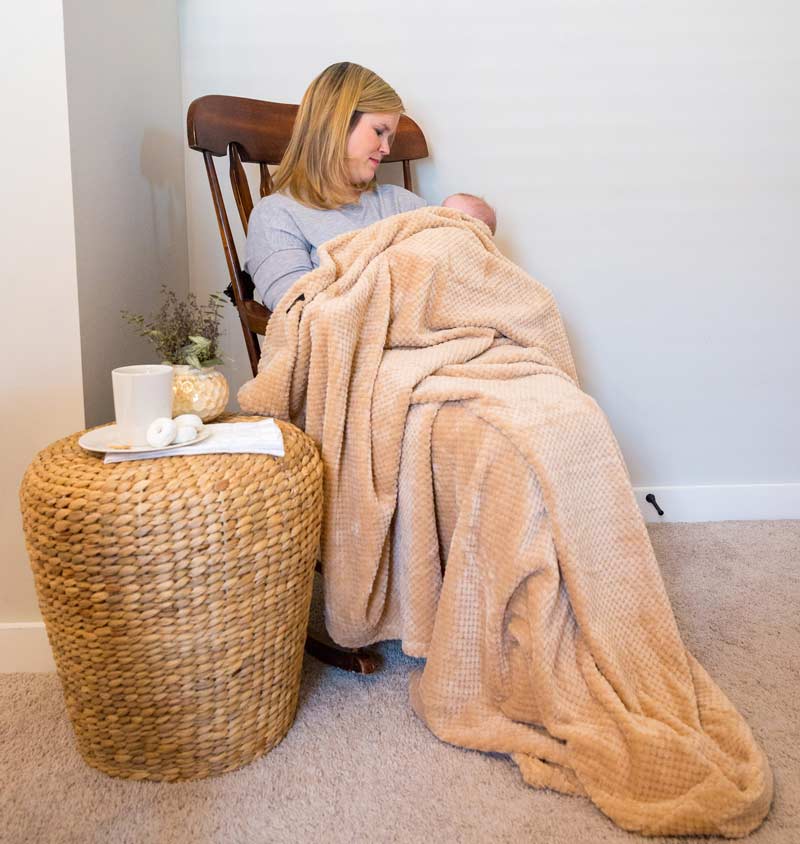 I have several PediPocket blankets in my home and they are a favorite for snuggling during movie night or while reading a book. I don't know a single mom that doesn't get cold feet so I know every single mom deserves and will love a PediPocket blanket because it comes with a built-in foot pocket! Yes, a foot pocket so you don't to continue to fold and tuck blankets around your feet to stay warm!
Choose from 3 sizes and 21 colors to find the best style to reflect your mom's style and home decor.  These lightweight blankets are the ultimate in comfort for year-round luxury warmth for moms. Give Mom a snuggle and warm feet – shop PediPocket now!
There is something about a beautiful candle that brings moms joy, add to that specially formulated relaxation scents and you've given your mom the perfect escape.  Moods by NUME are luxury candles that are designed to uplift your spirits to a state of pure relaxation in 3 fabulous candles- Sag Harbour, Malibu and Citadel. Moms deserve the extra attention. Not only will these candles light up her world but the expertly curraited scents will ease her mind while leaving her feeling exhilarated and vibrant.
Shope Moods by NUME now.