Fall and Winter in Ohio can be some of the best times for family portraits. With Christmas around the corner, I wanted to send personalized Christmas photo cards and give framed portraits to my parents and grandparents as gifts.
I was captivated by photos on Dana Elise Photography's Instagram page and her quote "My passion for photography lies within my hope to reflect the beauty that rests upon every person, place, season, & moment." I knew I could trust a fellow mom with capturing my family's portraits for this season in our lives.

Scroll down to see the amazing photos she took this weekend in one of our favorite spots in Cuyahoga Valley National Park.
Although there were plenty of beautiful leaves on the trees, we wanted a winter scene, so we chose Tree Farm Trail with plenty of pines and even a large pond for a backdrop.  My kids are taller than me (hard to admit!) so I was concerned how we would be posed – I find it much easier when kids are younger – but Elise had fantastic, natural-looking poses that look so good in photos like this one with my handsome son with his arms around his family.

I especially like this next photo for a couple of reasons. #1 She called it a tight-knit family pose, something that my family really is. It's just a really cute pose that we had a lot of fun with and I think it looks great. #2 It's IN the woods – my family loves to hike and get off -trail, so this reflects a lot of our personality. Elise really took time to connect with us and get to know us a little so she could really capture the best family portraits.

And third, I love this spot for photos because it's gorgeous! Just look at the artistic creativity that Elise captured with the sun shinning through – something none of us saw but she did and had to take this pic! This is another very natural looking pose for families with older kids/teens that I just love.

When picking a family photographer, you really want someone that is fun to be with, has excellent photography skills (be sure to check their portfolio to see their style!), and knows how to pose people. I've had portraits before that required me to pose the family – something I have 0 knowledge of! Elise had a ton of ideas but she also asked if there was a pose that we wanted too. In fact, with my previous experience, I did google a few poses ahead of time that we used but hers were better like this close-up pic – isn't it sweet?
Back to posing, Elise is very helpful at directing poses while making it very casual and fun. My kids don't always like getting their photos taken, maybe because I've taken so many over the years! But, with Elise, they were giggling and happy the whole time with her.
She put all of us at ease and made our family portraits a really fun experience.  She's a mom too, so she knows how to interact with kids and teens to get the best, most natural looking results – even if it doesn't feel natural when posed!

Just look at that pose turned out with my handsome son and gorgeous daughter, my loves. I'll treasure this picture forever and so will their grandparents when I frame it for Christmas!

Dana Elise Photography will go to you, your home, your favorite park, etc to make your portraits the most special to you. She serves all of Greater Akron, Ohio area and beyond. I love the scenes she captured at this Cuyahoga Valley National Park and plan to have another session at our favorite park, Virginia Kendall Ledges next year!

We had a 30 minute session and boy did the time fly! We had many poses as a family, as a couple, and just the kids! I recommend having a few areas in mind if you chose your own park – or go with one of her portrait locations for tried and true photography hot spots!

I was so excited to receive the portraits although they were very hard to choose from! With our 30 minute session, we received 10 edited photos. Of course, if you want more, you can. Each session includes a varying # of pictures that you have full rights to print. I can't wait to get a variety of prints made and framed for our home and to give as gifts this Christmas. I know they will be the most treasured gifts we give this year.

Christmas Mini Sessions with Dana Elise Photography
You can schedule a special Christmas Mini Session with Dana Elise Photography now, in time for Christmas cards and gifting!
Your Christmas Mini Session is 20 minutes long and includes 7 edited photos for only $75. This is a limited time special discounted pricing for mini sessions for 2021. Christmas Mini Sessions are located at Central Park in Green, OH that is full of gorgeous spot with evergreens. If you have another location in mind, that can be scheduled as well!
If you need something more particular and longer than the Christmas Mini Session, or possibly at your own home see the "Book Now" button at top of her Facebook page for various sessions and cost. Plus, see below for more pricing.
Family Portraits with Akron, Ohio Photographer Dana Elise Photography
Dana Elise Photography is all about "capturing beautiful moments that make up your life, your one and only story". I love that! Nothing is more special or will be treasured more than a family portrait – at any age.  Elise makes it easy with prices you can afford and something you'll treasure for a lifetime.
A popular family portrait option is Elise's Lifestyle Photo Session that takes place in your home or backyard. This is a cross between candid and posed photos in a relaxed atmosphere – perfect for kids! This offers a more authentic, natural set of poses that tell the story of your family and relationships. This session usually takes 1 hour and runs $175.
Elise offers Front Porch and Backyard Mini Sessions as well where she travels to your home or special spot.
Choose a portrait session that fits you.
30 min session: $120 + 10 edited photos.
60 min Session: $200 +20 edited photos.
90 min Session: $300 + 25 edited photos.
2 hour: $500 + 35 edited photos plus 2 locations
Front Porch/ Backyard Mini: $150 + 20 edited photos.
Choose break-outs of couples, kids together, kids apart, etc. You can even bring your pup!
Newborn Photography in Greater Akron, Ohio
For every special moment of your life, Dana Elise Photography will capture it. Newborn sessions take place in the comfort of your own home – which is so much better than the portrait studios I hauled my kids to when they were babies!  Newborn sessions take 1-2 hours normally and prices start at $200 with 30 edited photos.
Expectant Mom Photography in Greater Akron, Ohio
Don't forget to capture that special time in your life as an expectant mom! A mini session with mom and dad-to-be followed up by a newborn session is something you'll treasure forever!
Senior Pictures in Greater Akron, Ohio
Now is the time to book your senior pictures in the Spring with Dana Elise Photography!

Elise has some great spots in mind but will also travel to you, your home, or special spots in your town!

Special Event Photography in Greater Akron, Ohio
Life gives us special moments that we want to capture and remember forever. Whether it is a engagement photos, wedding anniversary, special school dance, labor & delivery, holidays, landscapes, or anything in between, Dana Elise Photography will help you capture that moment forever.  She also has 30 minute, 60 minute, 90 minute and extended 2+ hours photo sessions available.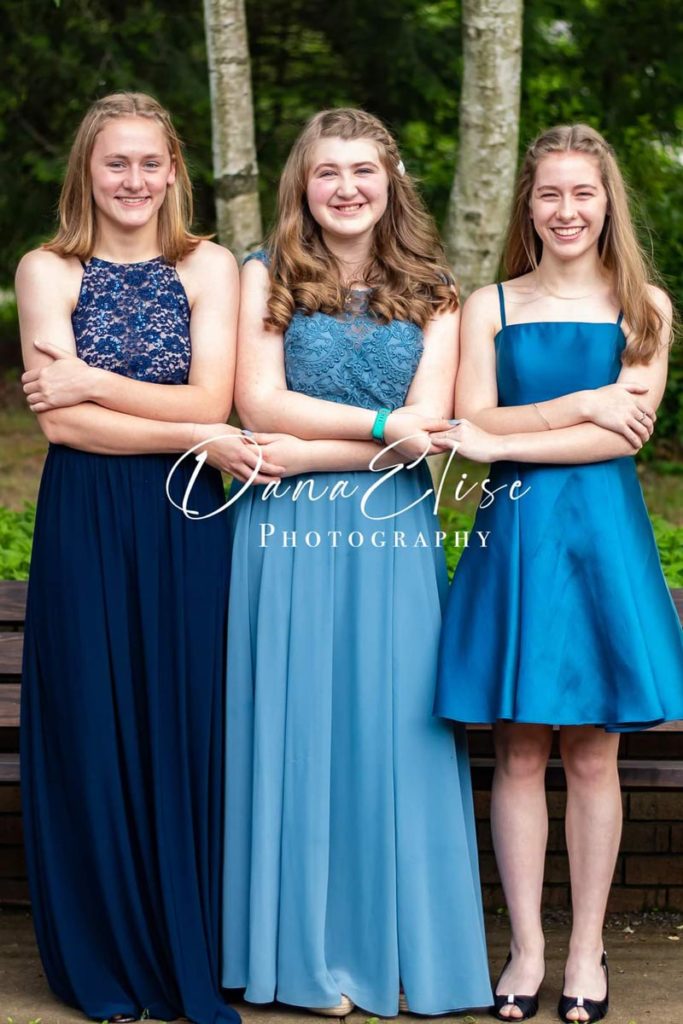 Best Akron, Ohio Photographer
Without hesitation, I highly recommend Dana Elise Photography for all your portrait desires as she is one of the best Akron, Ohio photographers I've had the pleasure of working with. She has a creative eye and talent while offering families prices that they can afford. Visit her website to see hundreds of examples of her work. Connect on Facebook and Instagram or email photographybydelise@gmail.com