Meet Dana Elise, a local mom of 3 children that turned her passion into one of the best Akron, Ohio Photography businesses in the greater Akron, Ohio area. Dana's passion and attention to detail along with her mothering instinct give her all the tools to give your family the best family portraits! That's why I recommend Dana Elise Photography to you, all my friends and family.
As I was scrolling through Instagram, I came across Dana.Elise.Photography and instantly loved her style with portrait sessions and all of her beautiful nature photos. I reached out and asked Elise (she goes by her middle name) to see if she'd like to meet my family and take our portraits. She said yes! Elise has set locations around the greater Akron area that she regularly takes portraits as well as the Cuyahoga Valley National Park. Since my family loves CVNP, we asked to have it taken outdoors. Even though the leaves had just all fallen and there wasn't a beautiful blanket of snow on the ground, she was able to capture amazing shots of both my family and nature that we adore. Check out all our family fall winter family photos here.
Dana Elise Photography offers outdoor and indoor portrait sessions outdoors and even your home year-round. If you are looking for a stunning winter family photo, book now! If you want a spring or summer session, get on her schedule now!
Elise loves being in nature and it shows as she captures photos around Ohio and in her travels.
Just check out her Instagram and Facebook feeds to see what I mean! If I lived at a place like this, I would LOVE to have this photo framed!
I plan to ask Elise to come out to my house in the summer to take pics of my family with our 2 crazy dogs – I figure it will be easier in our own setting with the dogs and I'd love to capture our own space for memories to come. Dana offers front porch or backyard sessions that start at 60 minutes in time and goes up depending on what you need.
Back to more nature! "My passion for photography lies within my hope to reflect the beauty that rests upon every person, place, season, & moment," said Elise when I asked her about her nature coupled with family photography.
If you are looking for senior portraits in Akron, Ohio, now is the time to schedule a creative session with Dana Elise Photography. Your choice of locations or let her show you spots that really capture the light and work well as backgrounds. She has the spots in Akron picked out that provide awesome backdrops for amazing shots!
"I have plenty of ideas to offer, but I want to hear all of yours, and make your photos about your unique story.  Any significant change can be caught, collected, and stored for looking back on and remembering with gratitude. All these beautiful moments make up your very precious life—your one and only story. It would be my joy to be a part of catching and collecting your significant moments on photo. I offer prices you can afford and something you can treasure for a lifetime!" As you can easily tell, she wants the portraits to reflect not only your family but what is important to you.
Looking for pregnancy photos in Akron, Ohio? Elise does that too!
Looking for newborn photos in Akron, Ohio? Elise does that too – even in the privacy, safety, and comfort of your own home!
Life has many special moments that deserve to be treasured and remembered forever, with her affordable prices, Dana Elise Photography offers affordable photography for all of life's special moments.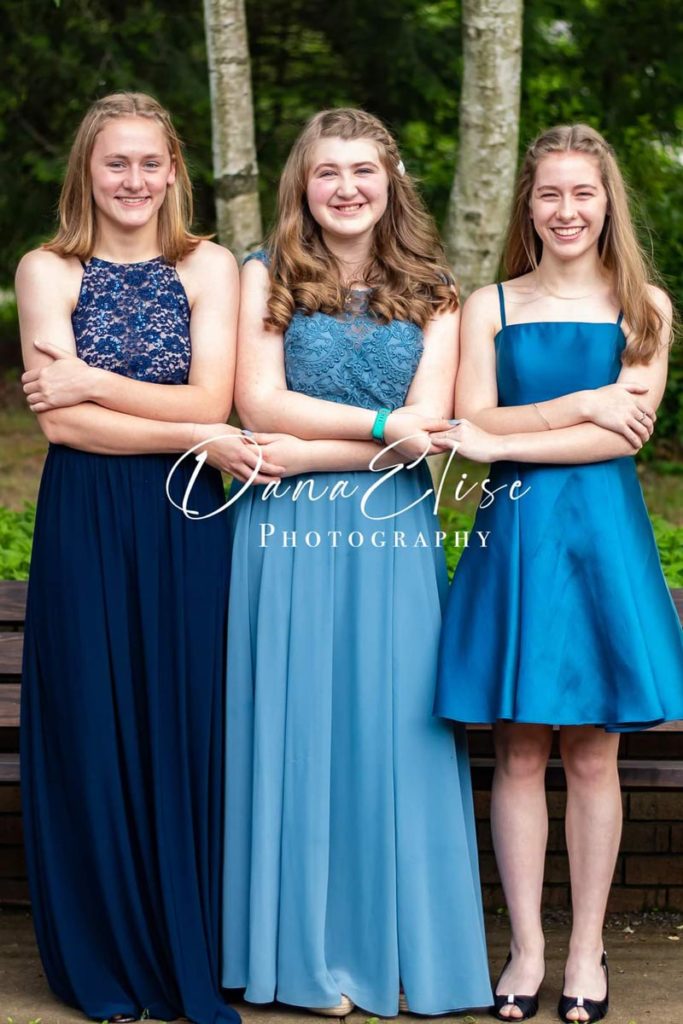 Looking for engagement photos in Akron, Ohio? Elise's creative eye will give you and yours photos that capture the beauty of the moment forever.
Looking for a corporate photographer in Akron, Ohio?  Reception?
Dana Elise Photography also offers corporate photos for advertising material, websites, and more.

Dana Elise Photography offers prices you can afford and something you can treasure for a lifetime!
30 min session: $120 + 10 edited photos.
60 min Session: $200 +20 edited photos.
90 min Session: $300 + 25 edited photos.
20 min Mini Sessions: $75 + 7 edited photos. (Offered seasonally.)
2 hour: $500 + 35 edited photos plus 2 locations if needed with travel.
She basically charge by time. Everyone has access to my online gallery to download their photos. Follow on Instagram and Facebook
Learn more about our photo session and how attentive and helpful she was with giving my family the best family portraits we've ever had! As a mom of 3, she knows how to get kids of all ages to feel comfortable and willing to smile a natural smile! Only a mom can do that – I know because I've had other sessions that looked ok in the end but my kids weren't comfortable with the photographer and it showed in the photos. Elise goes above and beyond to make your family feel comfortable, relaxed, and to give you the photos you desire.
d