This is a sponsored post.
If you are looking for the best house cleaning service in Akron, Ohio and NE Ohio, look no further than BookingMaidEasy.com. Don't just take my word for it, they were voted as a top cleaning service in the Akron area on Thumbtack based off reviews and number of times hired.
Best House Cleaning Service in Akron BookingMaidEasy.com
I had the pleasure of having my entire home cleaned by BookingMaidEasy.com last week. I must admit that they cleaned better than I do, even dusting the spots I tend to always forget!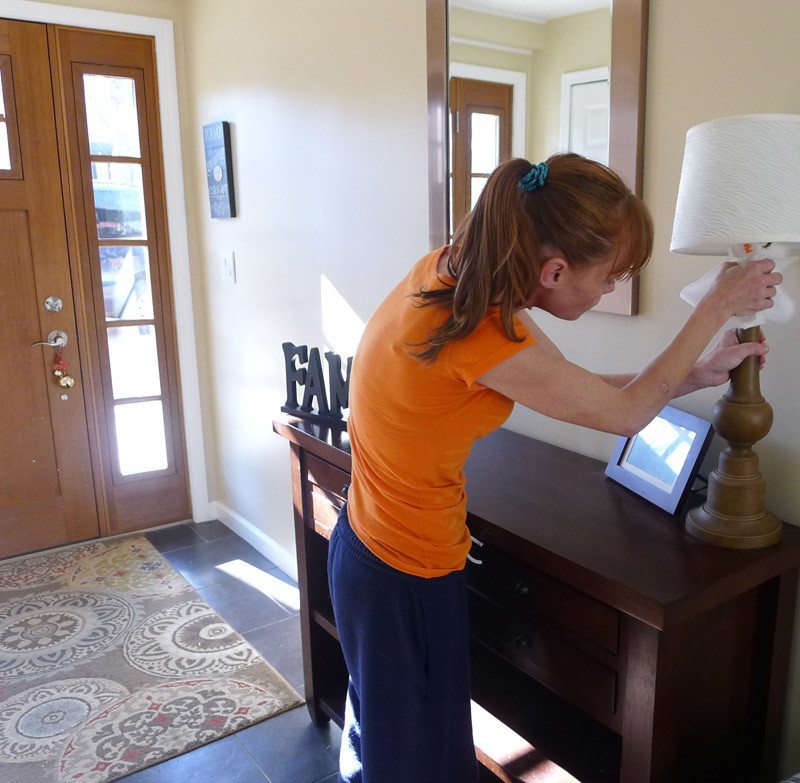 BookingMaidEasy.com is an innovative approach to hiring a cleaning service. It is an online booking company that connects local maids to residents. All of the maids are hand selected, background checked, and fully insured professional cleaners.  The ladies that cleaned my home were friendly and did a fantastic job making our home cleaner than ever. They said that they like to clean their client's home like it is their home.
Booking a cleaning service is easy with BookingMaidEasy.com, easier than others. In less than 60 seconds, you can book an entire house cleaning online with a fantastic online booking process. Everything is streamlined and easy to follow. Of course it is a safe, secured website too.
My kids' bedrooms have never looked so nice. They even arranged their stuffed animals on their beds.
We have radiator heaters along the base of our floors. Tiny toys always get lost under the heaters. Once in a great while I get on my hands and knees and gather items collected under them. If you just sweep the floor, you can't get to them.  One of the maids collected everything she found in a tub for my son's room. I can't believe the attention to detail of BookingMaidEasy maids.
They cleaned my entire home including bathrooms, windows, counters, furniture, and all of my floors. It took three maids a little over 2 hours to clean my entire home. I was amazed.
Just look at how clean my kitchen was after the visit.  You can imagine how relaxed I was after having my entire home spotless and I didn't have to lift a finger!
BookingMaidEasy.com offers regular cleanings, deep cleans, move-in and move-out cleanings, all eco-friendly cleanings, one-time cleans and recurring cleanings. Most of their regular clients have their homes cleaned bi-weekly. This is the option that I would like to do for my home. It would make a huge difference in keeping my home clean and pristine.
BookingMaidEasy.com Coupon Code
Check out BookingMaidEasy.com for your own home this busy holiday season! Who has time to clean?!  Use coupon code: AOM10 to get a 10% discount off your total price.
You can even gift a cleaning session with BookingMaidEasy.com for friends and family. This is the ultimate gift this Christmas for any woman on your gift list – am I right?!  It also makes a thoughtful gift for new moms and friends/family that are sick or coming home from the hospital. Instead of asking, "is there anything I can do?" buy them a BookingMaidEasy.com gift card.
BookingMaidEasy.com services Summit, Stark, Portage, Medina, Lorain, Cuyahoga, Lake, and Geauga counties.
Get social with BookingMaidEasy.com on Facebook and Twitter.