If you follow my blog, you know that both my kids have Type 1 Diabetes, an autoimmune disease with no cure. It is a relentless disease that requires 24/7 attention to manage. Right now, it is a full-time family affair to keep both kids' blood sugar numbers steady, day and night, 365 days a year. They will not grow out of it. There is no diet they can be on to get rid of it. There is no cure. It is easy to see how diabetes burnout is a real thing.
Add into the relentless diabetes mix teens dealing with diabetes and the growing desire for independence and you can see how teen diabetes burnout is a huge issue that could lead to depression, long-term health problems, and immediate health consequences.
There are many reasons teens go through teen diabetes burnout. Just like other teens, diabetic teens want to fit in with their friends (not inject insulin when they eat or check their blood sugar numbers) and they want independence as they grow from a kid into a young adult.
Setting up your teenager diabetic to succeed comes in many forms.
How teens can avoid diabetes burnout
I came across an article on the topic of teen diabetes burnout on the Beyond Type One website. They had great advice for how teens can help themselves avoid burnout:
Set Daily Goals – to bolus with every meal, test blood sugar, etc
Remember Nobody's Perfect – if you forget to bolus or test don't beat yourself up over it, correct and move forward
Educate your friends – explain to your friends what type one diabetes is and why you test and inject insulin
Stay Positive – look at where you are and celebrate your victories – have a 100 blood sugar? then celebrate it? Good A1C? Great! Read about other ways to manage diabetes with articles on AkronOhioMoms and other blogs like Beyond Type One.
I'd add another major way to help your teenager avoid diabetes burnout, give them tools to succeed.
How parents can help teens avoid diabetic burnout
Set expectations – if you and your teen are on the same page with testing, bolusing, exercise, and eating healthy, you can help your teen become self reliant
Encourage, don't nag – check in on your teen and celebrate his independence. If he need reminded, then go over your expectations again. Never scold your teen for high blood sugar, etc as it can never be 100% avoidable (pump failure, growth hormones, stress, etc can all affect blood sugar
Give your teen tools they need.
Give your teen tools they need.
This is the most important thing you can do for your diabetic teenager. By giving them the best tools, they can more effectively manage their diabetes with a lesser chance of burnout.
Insulin Pump:  My kids have been on an insulin pump soon after they were first diagnosed. It is life-changing! It makes it doable for kids to have snacks or seconds at dinner, if they want without getting another shot. It makes it easier to give insulin for snacks and corrections via an insulin pump than with needles. (Average type one diabetic on injections will get 3,650+ shots per year.)
Not everyone can afford to purchase an insulin pump, but if you can, I highly recommend it. If you cannot afford an insulin pump and live in the state of Ohio, check out Bureau For Children With Medical Handicaps (BCMH). If you meet the income guidelines, they will act as a secondary insurance and will cover medical devices.for kids and teenagers.
This is a sponsored post.
Pain free blood sugar testing: The main reason teens don't test their blood sugar levels often enough is because it hurts. Not only does it hurt but it leaves scars on their finger tips.  Another revolutionary product that has changed my kids' lives in a huge way is the Genteel lancing device.  The Genteel offers pain-free blood sugar testing!
Your teen can test his blood sugar on his fingertips, palm, forearm, leg, and many other places for accurate blood sugar readings. It is pain-free because the Genteel lancer reaches the blood capillaries which is the pain-free zone, the needle never reaches the deeper pain nerves like other lancers. Plus, it uses vacuum to pulls the blood up from the pain free zone to test. It is life-changing.
Plus, the Genteel comes in a variety of cool colors so teens can pick one that suits their style too. Check out this post on Genteel to see the Genteel in action!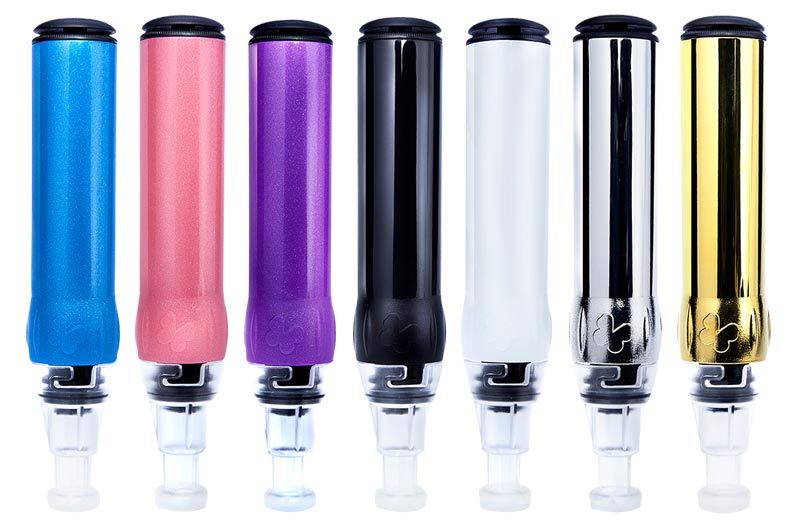 Genteel Coupon Code: Use the Genteel Coupon Code AOM to receive $30 off!!! Your insurance may cover it as well.
Continuous Glucose Monitor: We didn't get a continuous glucose monitor (CGM) for our kids until years after diagnosis. It has been remarkable difference in their blood sugar levels. We can see their blood sugar numbers at all times. This allows us to see how food affects their blood sugar levels as well as catch the highs before they get to an unhealthy level.  A CGM gives your teen a great tool to manage their highs and lows independently.
Even with a continuous glucose monitor, your teen will still need a lancer, we still use Genteel to calibrate our CGM and to test with low blood sugars.
It is hard letting go of our children as they become teens, however it is important for all teens to gain independence to grow into a responsible adult. Give your diabetic teen the guidance, tools, and support they need to be healthy and manage their diabetes. I hope this post helps your and your diabetic teen to be proactive to beat teen diabetes burnout.
Header image photo credit, thank you Type1_Belle!