This season, Chamilia built their Mother's Day offering around the themes of nature, family and beauty.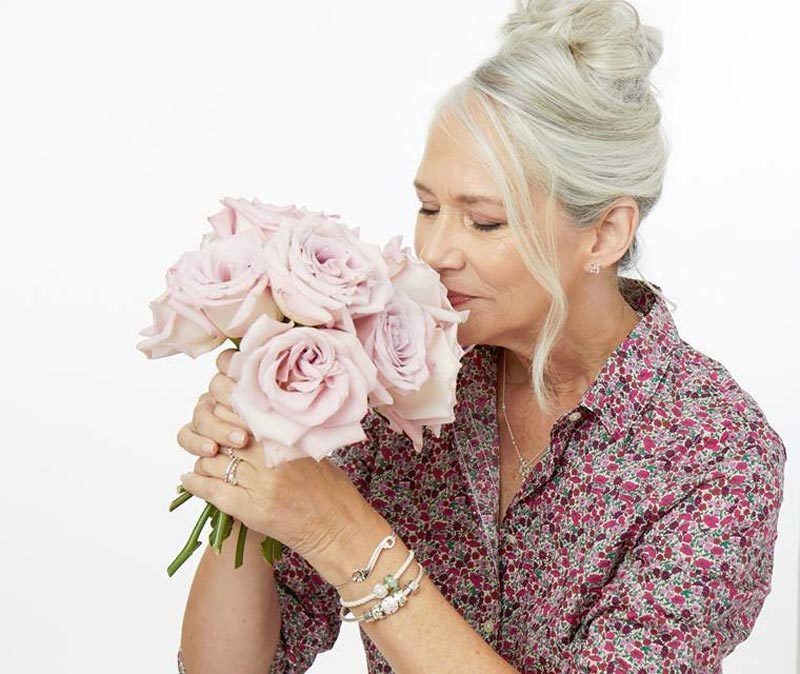 This is a sponsored post.
Shop all Chamilia Mother's Day jewelry now.
I love being a mom and I'm proud to wear jewelry with 'mom' written on it, especially when given as a gift from my kids. This Mother's Day charm your mom with a beautiful Chamilia Lotus Blossom Mom Charm.
This dainty charm is made of sterling silver and crafted into the lotus shape surrounding the word "mom" in the middle. This charm is a beautiful reminder of the special bond between mom and her children. I like getting flowers for Mother's Day but I love special jewelry like this that I'll keep forever and think of my kids whenever I wear it.
This is a special gift given from children (young and adult) to moms of all ages. It is also totally appropriate for dads to buy this on behalf of their young children and babies. How sweet to get this mom charm for first time moms!
Wear this mom charm as a single charm on a necklace like I have above or wear it with your favorite Chamilia charms on your necklace or bracelet.  I wear it both ways but often as a standalone necklace for my everyday jewelry.
Purchase the Lotus Blossom Mom Charm on the Chamilia website for just $30.