My family loves Christmas music, we've already started enjoying our favorite classic songs as well as some brand new ones with a collection of Christmas CDs I'd like to introduce you to this season!
This is a sponsored post.
Here Comes Christmas Music!
Enjoy a child-friendly rendition of Tchaikovsky's The Nutcracker
with The Nutcracker from Maestro Classics.  Conductor Stephen Simon leads the London Philharmonic Orchestra to deftly capture the essence of each of Tchaikovsky's evocative moods in Maestro Classics' version of The Nutcracker.
 A Laurie Berkner Christmas
is a great children's Christmas album with traditional Christmas songs and fun new ones with catchy tunes kids love.
Here Comes Christmas! is a collection of traditional and original songs the whole family will enjoy from Greg Page, the original Yellow Wiggle!  It is Greg's first children's family album since he departed from The Wiggles and fans will be excited over this collection of Christmas songs with his rich, baritone.
Great Christmas Stocking Stuffer CDs
The Alex & The Kaleidoscope CD recently won the New York Emmy Award for Best Children's Programming. Children musician Alex Mitnick will have your kids engaged with learning, singing, fun facts, and adventures!
Plymouth Rockers Plymouth Rockers
is a high-octane song collection about 14 different states – including Ohio!
Enjoy more than 60 songs with  Laurie Berkner's Favorite Classic Kids' Songs
is a 2-disc album with traditional children's songs like "This Old Man", "Take Me Out to the Ballgame", as well as 6 bonus Laurie Berkner originals.
Although not Christmas music, Mighty Wolf is a great Christmas Gift for young kids. This CD that features songs about insect migration, Arctic adaptations, keystone species, ladybug ecology, spider anatomy, lightning safety, scavengers, nature appreciation, ungulates, and the Appalachian Trail.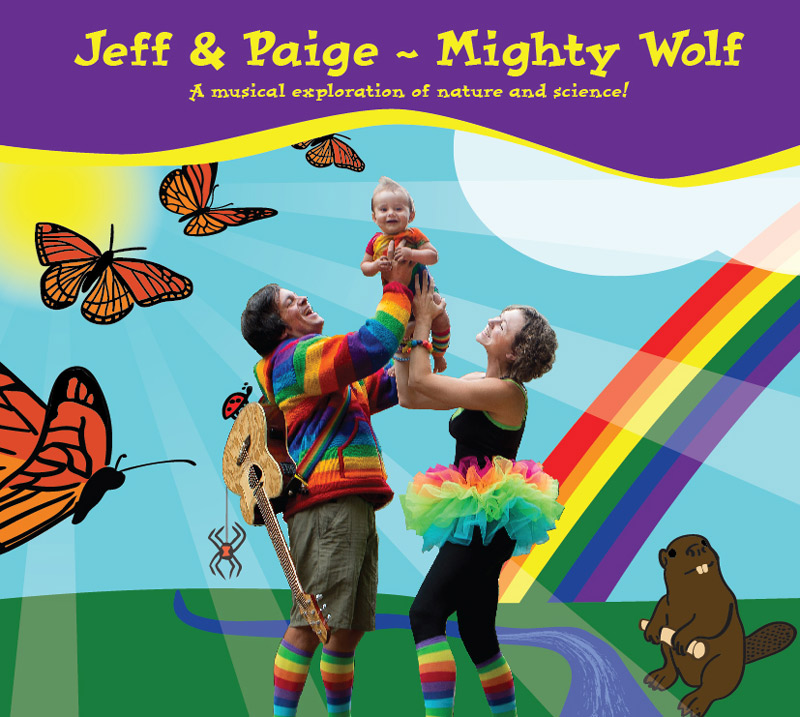 Give the gift of music to your children this Christmas!