So, we are all sick and tired of coronavirus by now, right? The precautions we've all taken and continue to take can be tiring but we can't give up. Our family's health is on the line after all.  In addition to washing our hands every 12 seconds, there is more we can do to fight against getting coronavirus. I've read a lot about vitamins, specifically the benefits of Zinc. What I didn't know was that for Zinc  to be effective, it has to have a helper, a carrier or sorts…
It's all about cellular support, something I'm just learning about but I'd like to give you information from the experts at Keto-Beam.
This is a sponsored post.
HOW DO VIRUSES OPERATE IN THE BODY?
Viruses, which are smaller than a single cell, are active at the cellular level. They replicate by penetrating a cell and inducing the cell to replicate the virus. This replication ultimately destroys the cell and releases more virus particles, that continue the process.
HOW TO FIGHT CORONAVIRUS?
The science shows that Zinc inhibits Covid-type viruses by blocking replication in cell cultures — As Zinc concentration goes up, the Coronavirus enzyme goes down. However, for your system to utilize the Zinc in this manner, the Zinc has to get inside the cells.  The challenge is that Zinc is a positively charged ion and is unable to get through the cellular membrane — unless a transporter carries it in.
WHAT ABOUT CELLULAR SUPPORT?
There is scientific evidence that FLAVANOIDS2 (an intracellular transporter) can help carry Zinc past the cellular membranes into the cells.3 FULVIC COMPLEXES are flavonoids (polyphenols).
Keto-BEAM's Electrolyze is primarily composed of "Fulvic" mineral complexes. The Fulvic complexes are super small molecules that provide inter-cellular transport for nutritional elements (into the cells) and bio-waste – in this case the Coronavirus (out of the cells). 
Although Electrolyze was designed to aid in people on a keto diet, we can all benefit from it during this pandemic.
Other natural products from Keto Beam can help where you need it most like Insta-Lytes Electrolyte Misting Spray. Spray on body aches, leg craps, and more for quick relief from an infusion of electrolytes.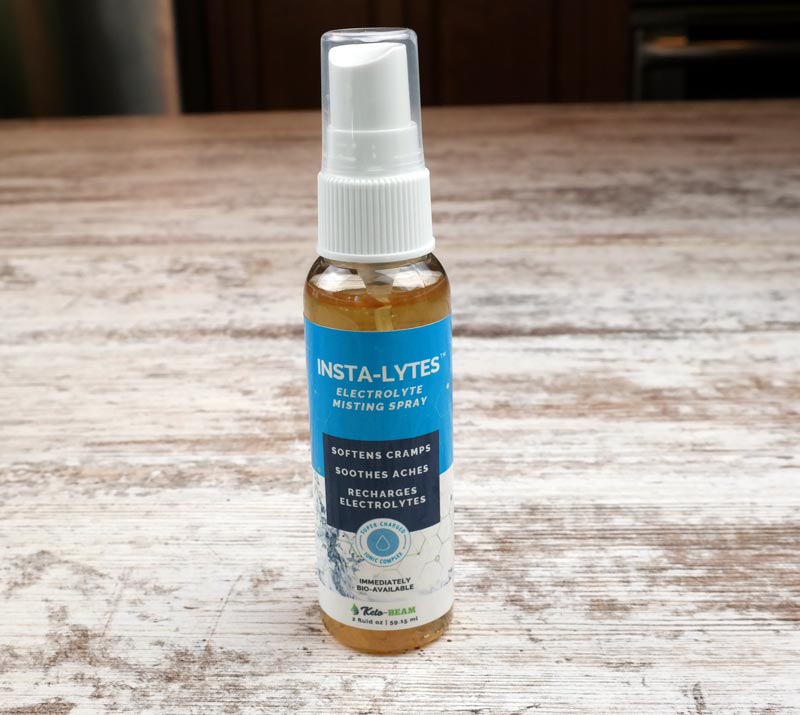 If you are on the keto diet, you'll want to have Micro-Boost on hand for the aches and cramps associated with keto-flu.
Check out Keto Beam to see if their products make sense to add to your health regimen. Not sure? Ask your doctor!