Summer is the best time of year for kids! Keeping them engaged, entertained, and safe throughout the summer is easy when you throw in a few unique products! Whether you are enjoying a staycation or traveling this summer, these summer must-haves are worth investing in this summer!
Good Old Fashion Slingshot Fun!
I remember when my son got his first slingshot. He loved it so much and still has it years later. The aGreatLife Bear Wood-Carved Slingshot is hand carved from solid wood and built to last.
Not only will your son or daughter love sending projectiles through the air this summer but they will have this timeless toy for years to come. It's even fun for adults to use! The elastic bands are made form strong surgical material and seem tied really well to the wood handle.
Get outside with your kids and have some good old fashion fun this summer with this toy. You can buy the aGreatLife Bear Wood-Carved Slingshot on Amazon.com for about $15.
Whistle While You Play!
Kids LOVE whistles! aGreatLife Wolf Whistle & Bird Call Whistle 2 in 1 Set is more than just a whistle. It is a gorgeous hand carved and hand painted whistle in the shape of a wolf or bird that looks stunning while easy to blow for sound.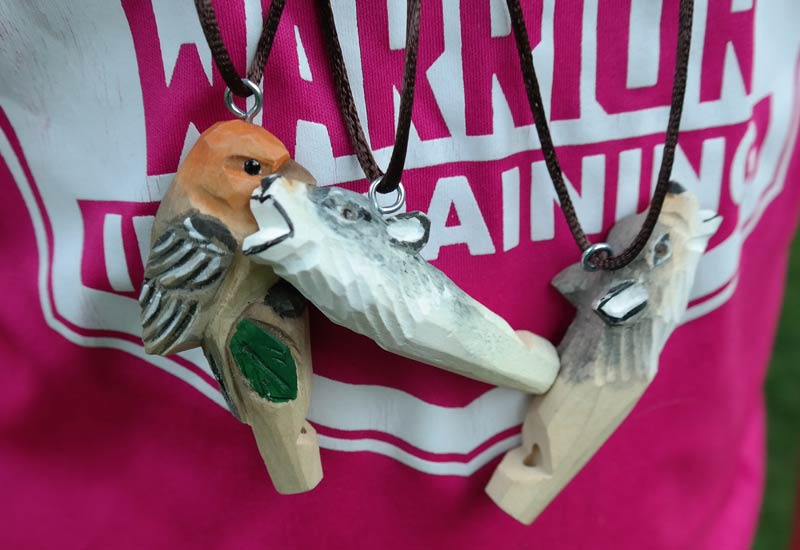 Sometimes young kids have difficulty blowing whistles but this one is easy to use with a good sound. Plus, it is made to last out of solid wood. No worries about splinters or anything like that because it is smoothly sanded on all edges and surfaces.
Kids of all ages, especially kids that like animals and the outdoors would love playing with this whistle this summer. Plus, it makes a fun keyfob for adults/teens and great as an extra safety precaution to have with you at all times. It would also make an excellent party favor for backyard bbqs, birthday parties, family reunions, and other family gatherings. Buy the aGreatLife Wolf Whistle & Bird Call Whistle 2 in 1 Set on Amazon.com  for about $10.
Must-Have Beach Accessory
Don't go to the beach (whether locally in Ohio like Westbranch State Park, Silver Creek, or Lake Erie) or to the ocean without the BeachBUB umbrella. It is easy to pack up and keep in it's bag, easy to install, and protects your family from dangerous sun so you can stay and play longer at the beach!
Never struggle to put up your beach umbrella or run after a wind blown umbrella again! The BeachBUB All-inOne Beach Umbrella system is very easy to install, simply fill the base with sand!
Never lose an umbrella in the wind or chase after it! BeachBub can handle any gust of wind! Just check out this video of the BeachBUB in action, standing tall and secure with 48MPH winds!
You can buy the BeachBUB All-inOne Beach Umbrella on Amazon.com for about $139.
Go Fly a Kite!
Nothing say summer quite like a new kite!  aGreatLife's kites are not only adorable but also durable for kite-flying fun all summer long! We love going to open fields like the one at Virginia Kendall Ledges to fly our kites in the summer and fall months.  We also bring along kites to fly on the beach too! it is super fun to fly kites high over the beach and ocean!
These kits are very easy to assemble and at a great price of only $11.99 – it is a great way to get outside for fresh air and a little exercise this summer whether you are at home, camping, or on vacation!
Portable Brain Teaser Fun
Keeping kids' minds sharp during the summer is important. Keeping them entertained on long road trips is essential. Surprise them with a 2-dimensiaonal puzzle like aGreatLife's 2×2 or 3×3 cube.
I like these items as gifts because it is something both kids and adults can play with and kids don't outgrow the fun like traditional toys.
This 2×2 cube is a more relaxed, easier version of the traditional 3×3 cube. It provides hours of fun in the palm of your hand which means it is easy to pack on road trips, airplane trips, and can easily be stored in your purse! It is a great brain teaser to keep kids and adults' minds sharp. Buy the 2×2 cube on on Amazon.com for about $7.
aGreatLife's 3×3 cube turns quicker and more precisely than the original version. This updated version offers smooth play with cubes turning faster.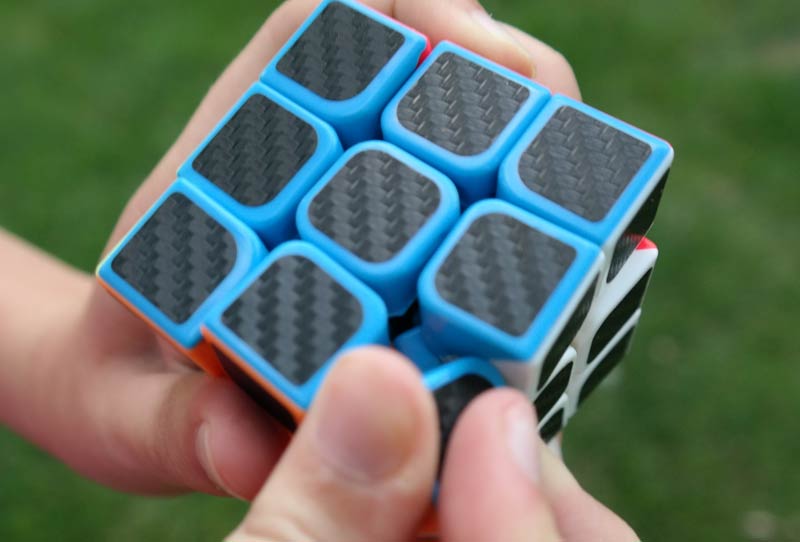 If you need help getting started, download the Cube Solver app to learn how to solve the cube in less than 22 moves. Buy the 3×3 cube on Amazon.com  for about $13.
Turn Puzzles into Art
After spending hours putting together a complex puzzle, turn it into art by making it permanent with aGreatLife's easy to use 12-sheet Peel & Stick Puzzle Saver. Unlike other puzzle saver products, this product is super easy to use and not messy at all.
Solving puzzles utilizes both your left-brain for logical problem solving and the right side of your brain for creativity and intuitive reasoning. In other words, it is good for your brain to put puzzles together, making this a great family time activity for everyone.
Turning your puzzle into a permanent presentation is fun, every time you see it, you'll be reminded of the summer you put that puzzle together.  Buy the aGreatLife's easy to use 12-sheet Peel & Stick Puzzle Saver on Amazon.com for about $11.
Make Magical Sounds
Give your kids the tools to make music this summer with a aGreatLife Wooden Xylophone. This xylophone produces clear tones with the strike of the keys with the included easy-to-hold mallet.
This xylophone is designed especially for kids in size, shape, and with vibrant colored keys.  Watch your child's eyes light up when they start producing music on their own xylophone. You can buy your own aGreatLife Wooden Xylophone on Amazon.com for about $16.
Make Gifting Money Fun
If you have an upcoming birthday or graduation party to attend and plan on giving cash, make it more entertaining with aGreatLife Money Maze Puzzle Box.
This is a unique way to engage the gift receiver in a little fun before receiving their cash gift. Simply load the puzzle with the money then let the fun begin.
They will have to solve the puzzle before they can reach in for their money prize. This is a great way to give money to kids, teens, and adults. It is a fun gag gift for adults of all ages and sure to produce plenty of fun and laughs! You can buy the aGreatLife Money Maze Puzzle Box on Amazon.com  for about $10.
Organizing Fun?
If nothing else can make organizing and cleaning the playroom or your child's bedroom, the kaikai & ash storage boxes can!
Seriously, these cute  13" canvas toy storage boxes can add lots of fun to any room and making cleaning up and organizing fun.  These canvas storage boxes are sturdy, made out of cotton canvas with a pop of color with your choice of over 40 designs.  These storage boxes are good for kids of any age – from the nursery to the college dorm. They fit perfectly into popular bookshelves from places like Ikea Kallax, Target Threshold, and other cube organizers with 13″ inserts. You can purchase nationally at Bed Bath & Beyond, Buy Buy Baby, Wayfair, Amazon.com and www.kaikaiash.com for about $15-$20 each.